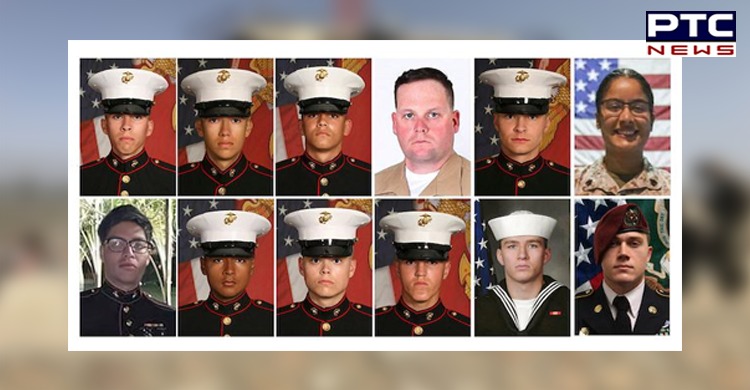 Afghanistan: Twelve of the 13 United States (US) service members killed in the Kabul airport blast on August 26 were "9/11 babies", says reports.

The Pentagon released their names and biographies on August 28. The victims, mostly in the 20-25 age group, were born within a few years of 9/11 (September 11, 2001), which led the United States to launch two wars in Afghanistan and Iraq.
Also read | Tokyo Paralympics: India's Yogesh Kathuniya clinches silver in F56 discus throw event
IS-K, a radical affiliate of the Islamic State active in Afghanistan, had claimed responsibility for the deadly explosion which also claimed some 170 Afghan lives outside the Kabul airport. On Sunday, the remains of the 13 troops were brought back home to the US.

President Joe Biden, First Lady Jill Biden, Secretary of State Antony Blinken, Defence Secretary Lloyd Austin, Joint Chiefs Chairman Mark Milley and other senior military officials attended a solemn ceremony at the Dover Air Force Base in Delaware state where the remains arrived.
Also read | Tokyo Paralympics: Shooter Avani Lekhara becomes first Indian woman to win gold
The White House said around 1,11,900 people had left Afghanistan since August 14. The US pullout from Afghanistan is set to be completed by August 31, the deadline set by President Joe Biden.
-PTC News with inputs from agencies