Shiromani Akali Dal (SAD) President Sukhbir Singh Badal on Wednesday urged Prime Minister Narendra Modi to incentivize farmers for delaying delivery of wheat to government agencies by paying a bonus to them. He also called for a package for the industry, facilitation to labour and augmentation of health facilities in Punjab to combat coronavirus effectively.

The SAD president, who participated in the All-Party meeting held by the Prime Minister through video conferencing facility, appreciated the bold and decisive actions of the PM which he said had won all-round praise from the people.

While speaking about various issues, Sukhbir Sngh Badal said there was an urgent need to reduce pressure on Mandis in the State during the forthcoming wheat procurement season as large congregations could put the entire State at risk to COVID-19 infections. He advocated that farmers be given bonus for delaying delivery of wheat to government agencies.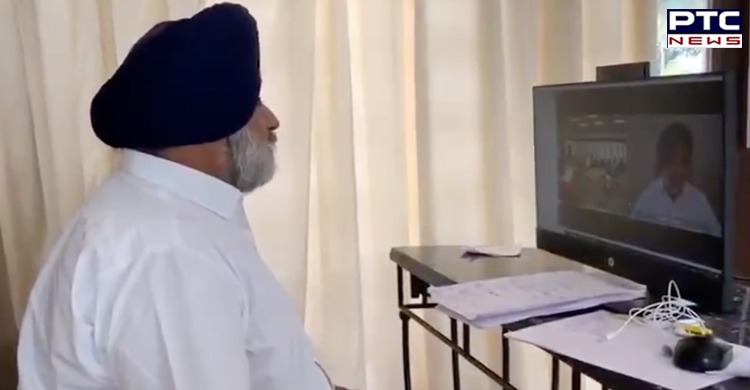 He later detailed that this bonus could be Rs 100 per quintal for a one-month delay and Rs 150 per quintal for a two-month delay. Mr Badal also suggested that government agencies be directed to purchase wheat at the village level as an enhanced safety measure. He also urged that compensation be given to potato and vegetable farmers who had suffered huge losses in recent times.
Also Read | Punjab Government takes U-turn! Punjab curfew not extended till April 30
The SAD President also urged the Prime Minister to announce a package for the sector. He also urged that the sector be told about the package or subsidies being planned for them so that industrialists could plan ahead. He said as per his feedback the industry felt that the economy was passing through a bad phase and that production would be affected for the next five to six months. He said in such a situation small and medium industry should be told about benefits which would be passed on to them so that they did not go in for large scale labour layoffs.
-PTC News