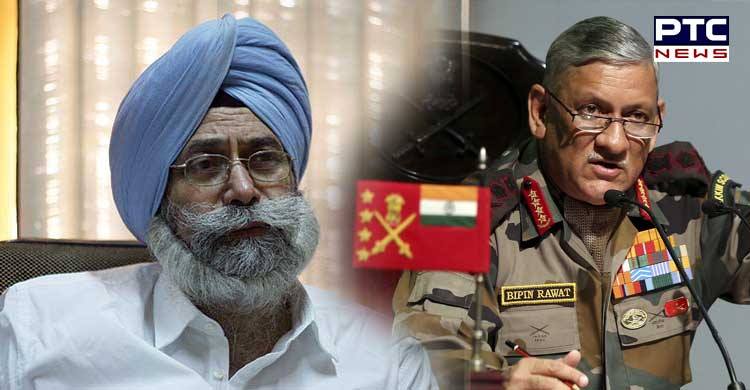 Amritsar blast: AAP MLA HS Phoolka apologizes for remarks on Army Chief
Aam Aadmi Party (AAP) leader, HS Phoolka on Monday apologizes over his remarks on Army Chief General, Bipin Rawat. He accused Army Chief General of orchestrating the attack on the religious congregation in Amritsar.
Also Read: SAD lauds Phoolka decision to quit AAP if it ties up with Congress
Phoolka told the media sources that his statement has been misunderstood. He said that the whole statement was actually against the Congress and not against the Army Chief. He urged everyone to watch the video.
Also Read: H S Phoolka submits resignation
The AAP leader stirred the controversy with his statement on Sunday following the Amritsar attack in which three people were killed and twenty others were injured.
Earlier on Sunday, Phoolka said, "Army Chief came and made a statement. To prove his statement, he could have orchestrated the attack. This matter should be looked into. Did government do it (attack)? Did the earlier government do it now? It is wrong to repeatedly say that Punjab's atmosphere is not good. We must get to the root of it. The government must get to the root of it. Those who made false statements about Maur blast, what action has been taken against them? Punjab is a sensitive state. One must not make statements without facts. One must not make accusations. Get to the root of it - who did it? "
Later he tweeted to clarify his statement.
Please see whole https://t.co/LTVCup8BTQ inadvertent statement made standing on road is being blown out of proportion.I have stated that history is evidence of that fact that governments in the past have caused violence to further their interest...1/2https://t.co/tU8xGYVvFZ

— H S Phoolka (@hsphoolka) November 18, 2018
2/2
Like in last year's Maur https://t.co/ec0qaVYRj2 one should reach a conclusion without detailed impartial investigation.Even a moderate person like me who has always been against Khalistan-think so.
I regret statement that may have purported to be against the Army Chief.

— H S Phoolka (@hsphoolka) November 18, 2018
-PTC NEWS