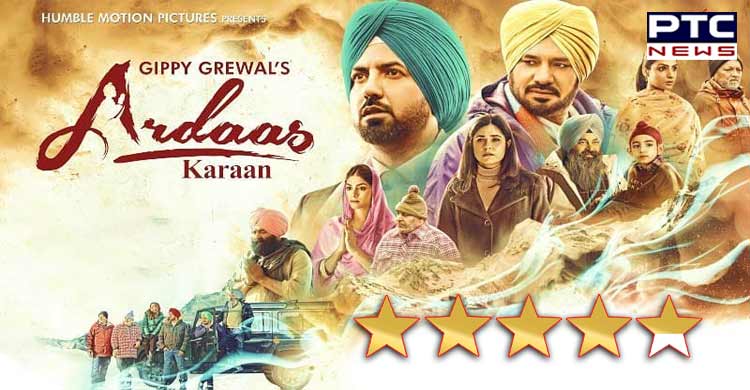 Ardaas Karaan Review: The much-awaited film featuring Gippy Grewal, Gurpreet Ghuggi is a pack of motivation. After the massive success of the movie Ardaas, the makers have now come up with its sequel "Ardaas Karaan". The movie hit the cinema on Friday that is on July 19 and immediately spells bounded the audience. The movie is well balanced that can make you both cry and laugh hard at the same time.
This movie is produced, directed and written by Gippy Grewal, which makes it an exceptional movie for sure. Indeed, the subject of the movie focuses on inculcating family values and divine awareness amongst the younger generation. It is intended to edify the younger generation that they should respect the decision of the elders and understand them.
https://www.youtube.com/watch?v=UOprGzb5ZDY
The script is beautifully crafted and the legendary actors like Gippy Grewal, Gurpreet Singh Guggi have painted the canvas well with their terrific acting skills.
https://www.youtube.com/watch?v=t7lPm13fQ_I
Taking note of the story, it revolves around three elderly men settled in Canada with their families. In the due course of time, they realize and feel bad that everyone in the new generation has conflicting views regarding life. So to become closer elderly men think that they should spend quality time with the younger generation and communicate with them.
Also Read Rishi Kapoor 'almost cancer-free' says Randhir Kapoor
But, all the preparations and tries to go in vain as arguments tend to crop-up. One day, three elderly men decide to take help of Sehaj and Magic to inculcate positivity among young men. For this, they are given only one week and this becomes the turning moment of the movie that all must watch. Music and cinematography are top-notch. Making it a perfect family entertainer.
-PTC News