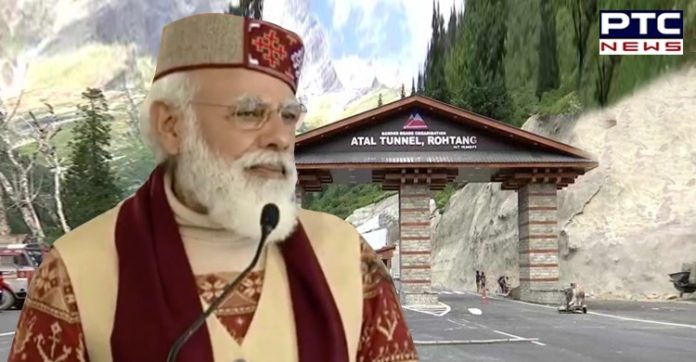 Prime Minister Narendra Modi on Saturday inaugurated the 9.02 km long Atal Tunnel that connects Manali to Lahaul-Spiti valley.

Meanwhile, Prime Minister Modi said, "Atal tunnel will give new strength to India's border infrastructure. It is an example of world-class border connectivity."
"There have been demands to improve border infrastructure but for a long time, such projects either couldn't get out of planning stage or got stuck midway," he added.
PM Modi also said, "Connectivity has a direct connection with development. Connectivity in border areas is directly related to security issues."
PM Narendra Modi added that "Atal Ji laid the foundation stone of approach road of this tunnel in 2002. Till 2013-2014, progress was made only on 1,300 meters of this tunnel. After 2014, the project progressed with unprecedented pace."
"Emphasis has been put on the development of border infrastructure. Its benefits are being extended to the common people as well as our armed forces personnel," PM Modi said.
"There is nothing more important for us than protecting the country. But the country has also seen that a period when the defense interests of the country were compromised," he added.
Prime Minister also said that "Many other important projects were treated in the same way as Atal tunnel. The strategically important Daulat Beg Oldi airstrip in Ladakh remained closed for 40–45 years. I don't want to go into details as to what was the helplessness and the pressure behind it."
He further requested the Ministry of Education that "the students of engineering and technical studies related universities should be given a chance to do a case study of Atal Tunnel. The students must learn how this tunnel was built."
"I want the Ministry of External Affairs to invite some universities for case studies on this tunnel. The world should know how our jawans can do such a wonderful job in limited resources," he added.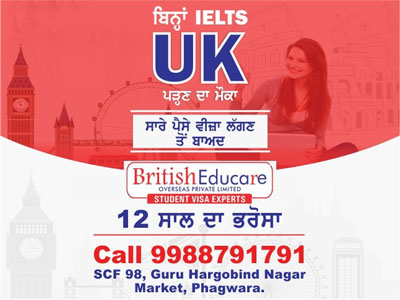 Further, during a public rally in Sissu, Lahaul Valley in Himachal Pradesh, PM Modi said "With the construction of Atal Tunnel, the farmers of Lahaul-Spiti and Pangi, people associated with horticulture, cattle-rearers, students, and traders will be benefitted."
"Atal Tunnel will connect the youth of this entire region with many employment opportunities," he added.