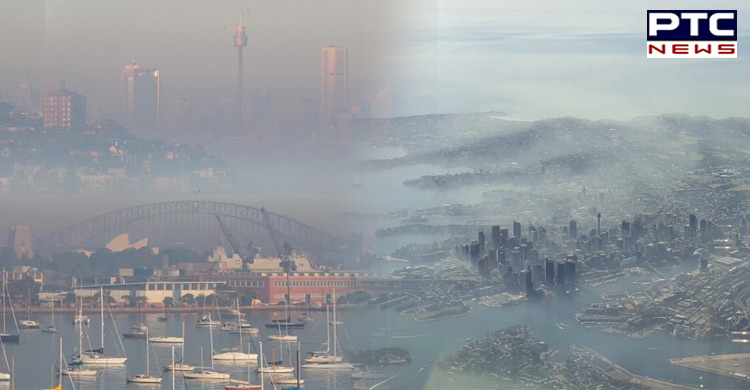 Sydney woke up to a thick blanket of smoke on Tuesday as New South Wales headed into the first of two "tough days" of this week. Temperature is likely to rise to the 40s and little to no rainfall has been predicted. Sources said the east coast of Sydney is under severe or very high fire danger category with more than 50 bushfires burning, of which 28 remained uncontained.
Here are the photos of Sydney captured on Tuesday morning...
Meanwhile, six persons died and 530 homes were gutted since the beginning of the NSW bushfire season. More than 420 homes were destroyed in the past fortnight. The Rural Fire Service said more than 1,300 firefighters continue to work on these fires. The report also stated that wind dragged smoke from a huge fire at Gospers Mountain north-west of Sydney on Tuesday morning.
https://www.ptcnews.tv/women-sets-husband-on-fire-for-not-having-fair-complexion/
Air quality was recorded at poor and those with asthma and other breathing issues were advised to stay indoors, avoid outdoor exercise and seek medical aid. Meanwhile, Rural Fire Service deputy commissioner Rob Rogers issued an alert saying that Tuesday and Thursday would be "tough days" for NSW.
-PTC News