Baba Sewa Singh is an Indian social worker and environmentalist. He is involved in the restoration and maintenance of the historic Gurudwaras at Khadoor Sahib.

He is a recipient of the Guru Gobind Singh Foundation Sewa Award in 2004. The Government of India honored him in 2010, with the fourth highest civilian award of Padma Shri.
But, he has returned the award in support of the farmers, mentioning how the farmers are suffering and the behavior of the Central government is not appreciated. The farmers are begging for their rights on the roads in Delhi and it is not right for me to keep this award.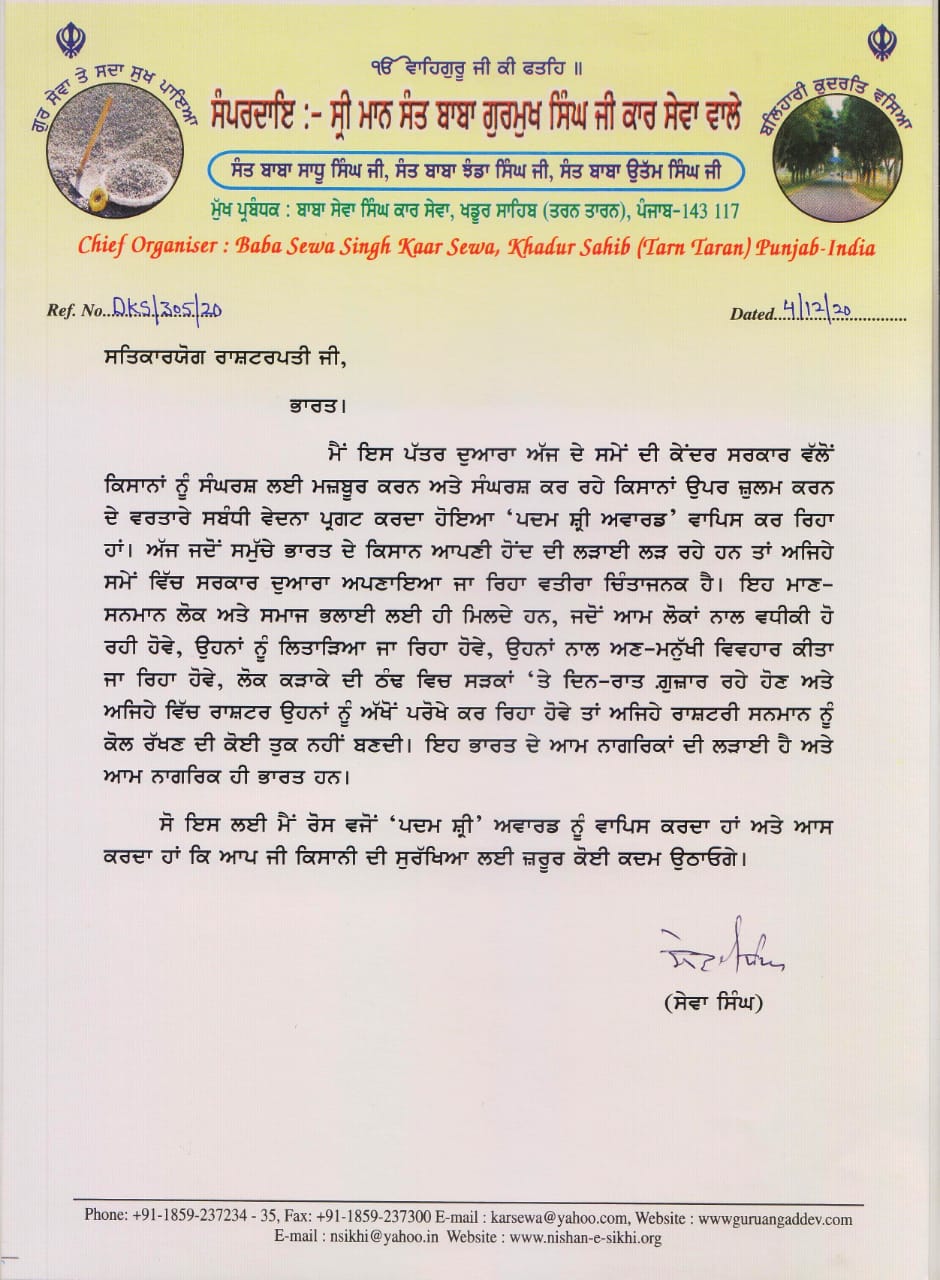 Earlier, five time CM of Punjab, Prakash Singh Badal also returned his Padma Shri award in support of farmers.
Also, Novelist Dr Jaswinder Singh returned Bhartiya Sahitya Akademi Award, Boxing coach Gurbax Singh Sandhu returned his Dronacharya Award.
-PTC News