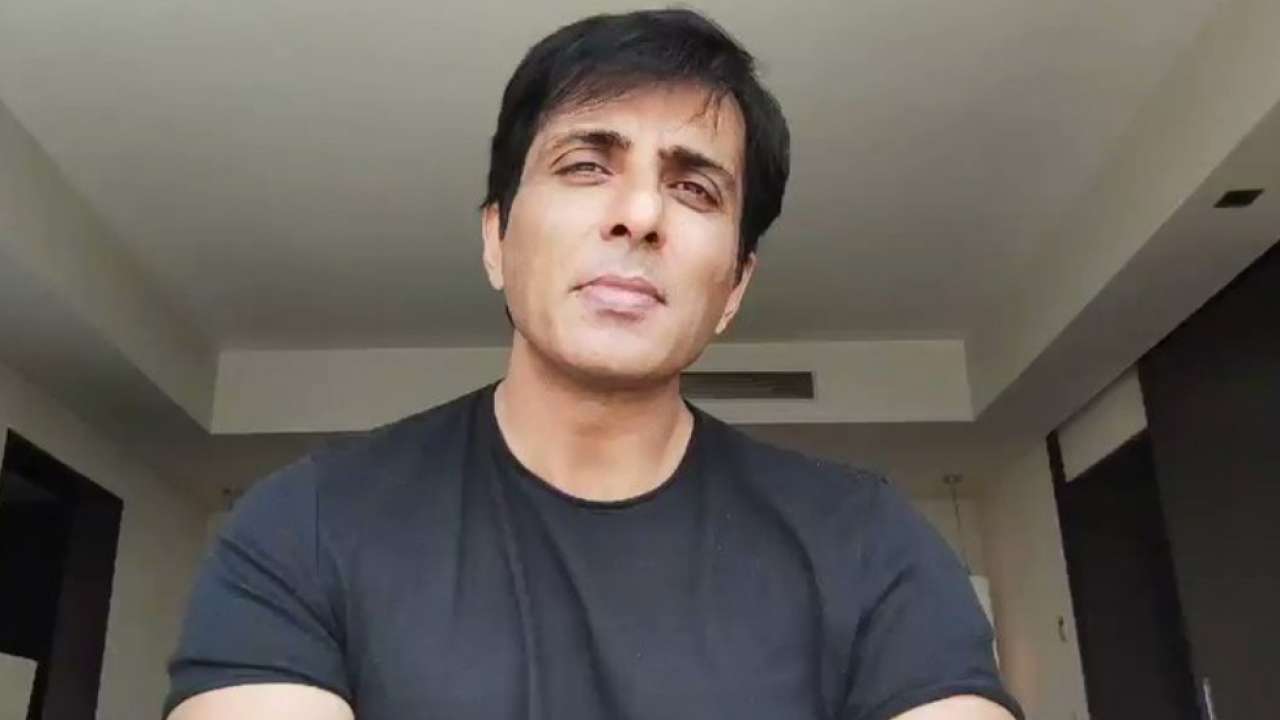 COVID-19: Bollywood actor Sonu Sood, also known as 'messiah', has tested positive for the novel coronavirus on Saturday.

Taking to Twitter, Sonu Sood shared a note informing that he has tested positive for coronavirus.
Also Read | "Strong Evidence" Covid-19 predominantly spreads through the air: Study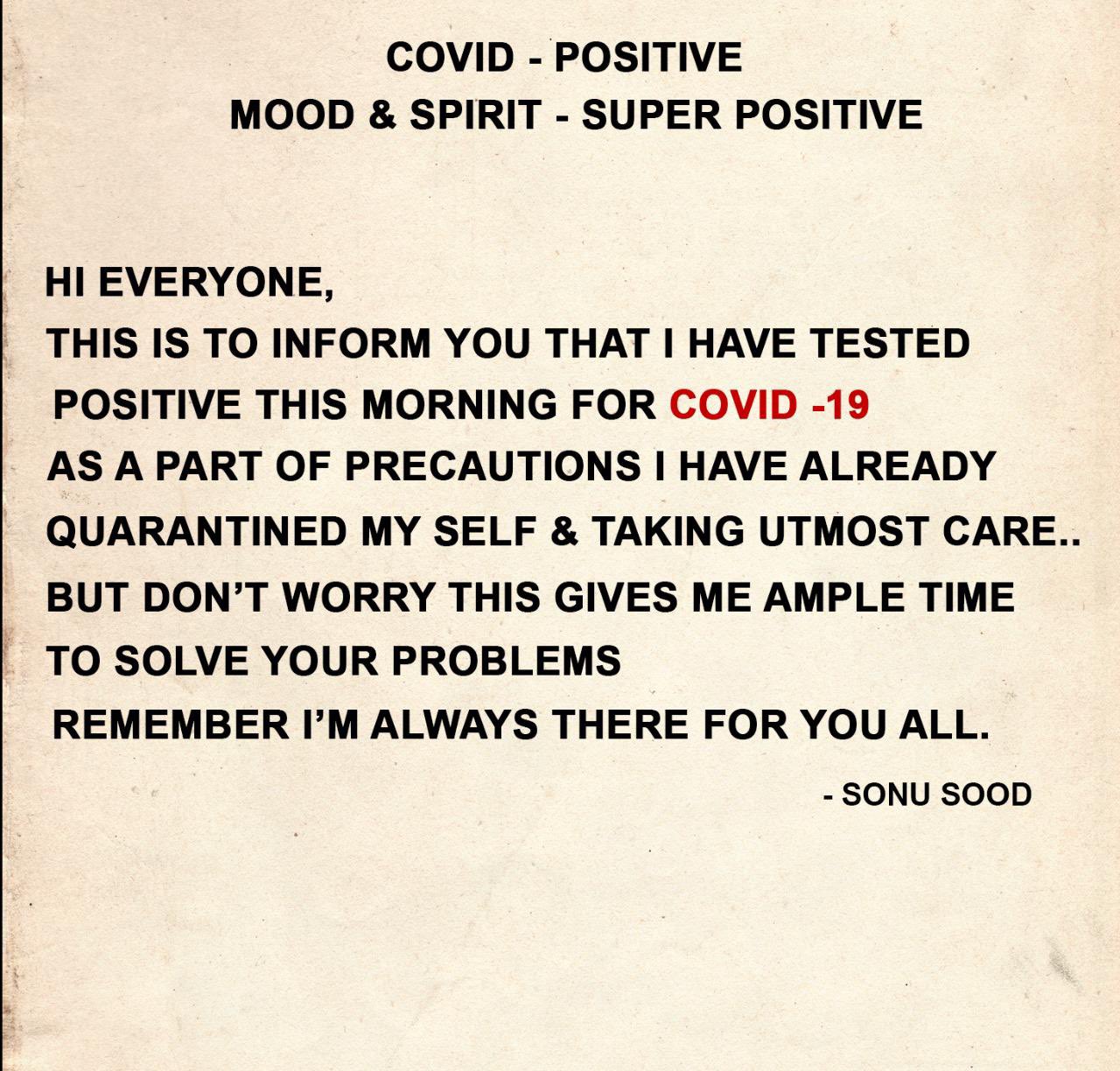 "Hi everyone, this is to inform you that I have tested positive this morning for COVID-19. As a part of precautions, I have already quarantined myself and taking utmost care... But don't worry this gives me ample time to solve your problems. Remembers I'm always there for you all," he wrote.

Sood has been helping the needy people ever since the pandemic started in March last year.
Also Read | 6 feet distance not enough to stop COVID transmission in closed spaces: Study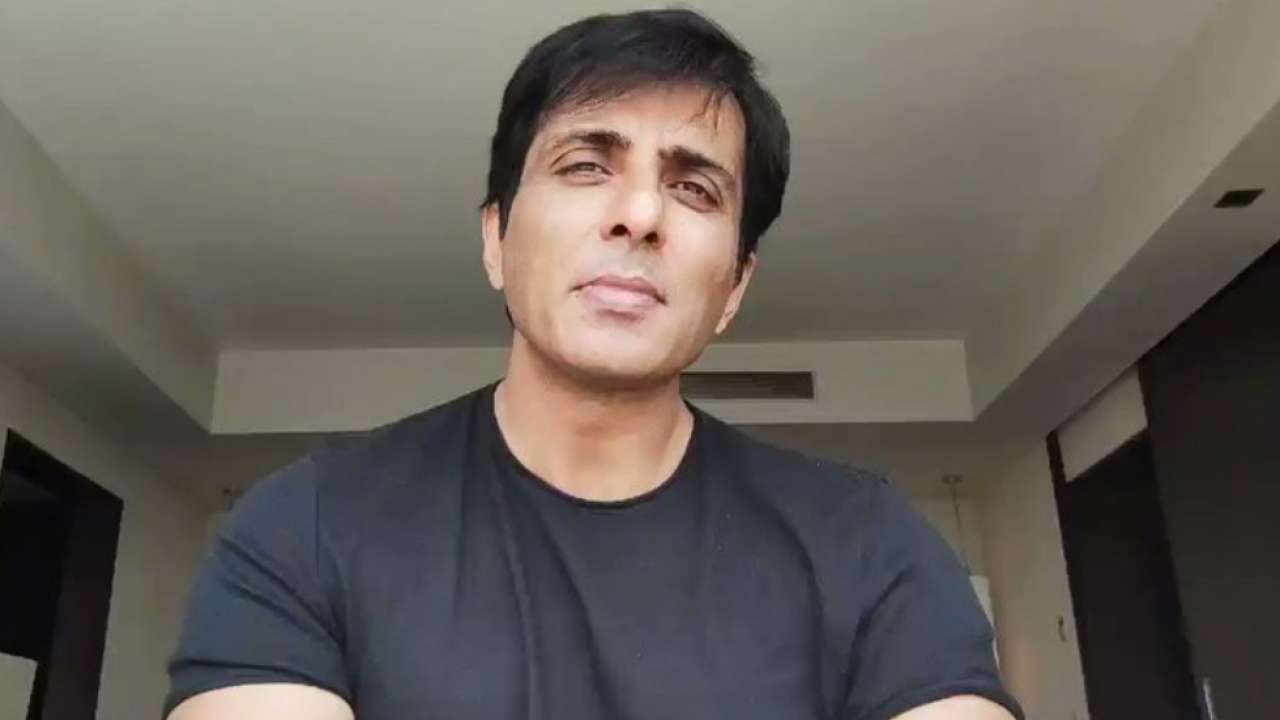 On Friday, he wrote: "Since morning I haven't kept my phone down, thousands of calls from all over India for HOSPITAL BEDS, MEDICINES, INJECTIONS and still not able to provide many of them, I feel so helpless. The situation is scary, please stay at home, wear a mask and prevent yourself from infection."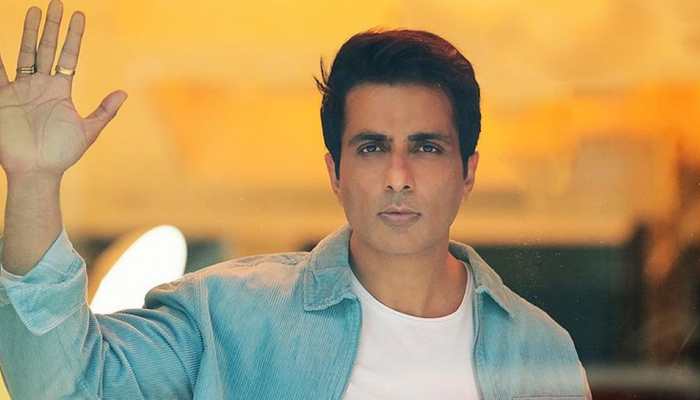 He added that "All said and done, I am still on it, I am sure together we can save many more lives. It's time not to blame anyone but to come forward for the needy who need your help. Try to provide medical needs to the ones who don't have access. LET'S SAVE LIVES TOGETHER. Always there for you."
Click here to follow PTC News on Twitter
-PTC News