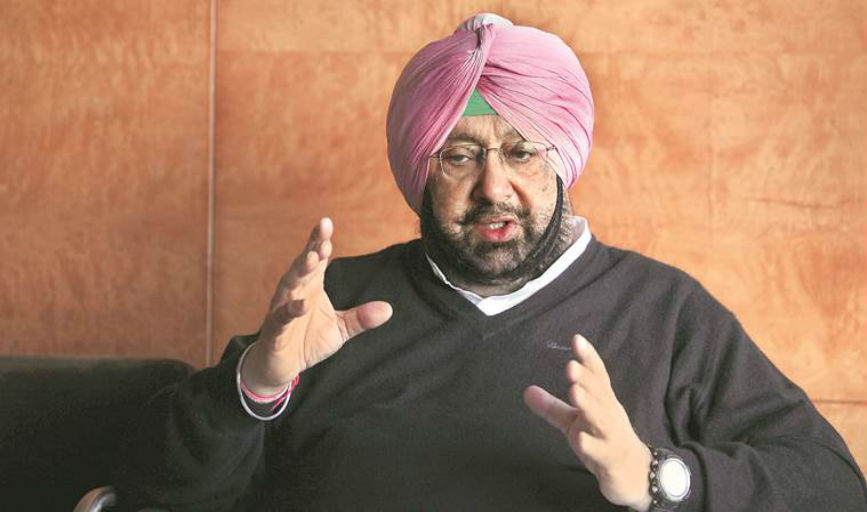 Chandigarh: Alleging a deep-rooted conspiracy, which had deepened with the arrest of Khalistani terrorist Harminder Singh Mintoo, Punjab Congress president Captain Amarinder Singh on Monday demanded handing over of the Nabha jail break case to the Central Bureau of Investigation (CBI).
Since the Punjab Police DGP Suresh Arora had already admitted to conspiracy and connivance in the matter, the case should not be probed by the Punjab police but should be handed over to CBI for an independent investigation, Captain Amarinder said.
Reacting to the arrest of Mintoo less than 24 hours after he dramatically escaped, along with four dreaded gangsters, in a daring jail break on Sunday, Captain Amarinder said the whole episode smacked of a major plot. He warned against allowing the matter to be pushed under the carpet with the arrest of Mintoo, and called for a thorough probe into the matter.
It was a clear case of connivance, as admitted by none other than DGP Suresh Arora, he pointed out, adding that since Mintoo was nabbed in Delhi, the case could jointly be probed by the CBI and the IB, with support from the Delhi Police.
Captain Amarinder demanded meticulous interrogation of Mintoo by independent agencies to get at the root of the conspiracy.