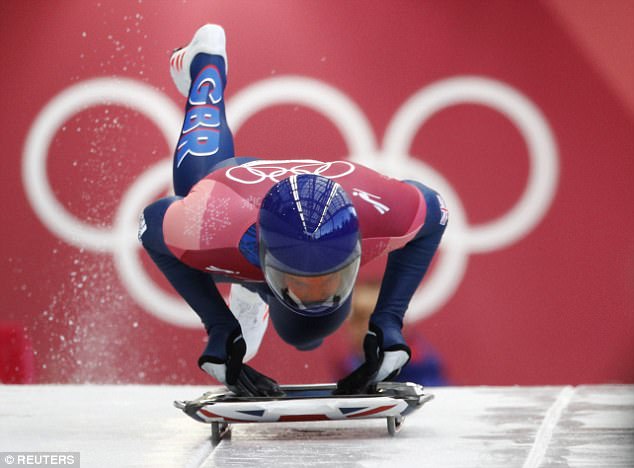 Words are not enough to describe excitement of winning a gold and that the Olympic gold. It becomes all the more exciting, surprising and shocking when you find someone is also equally excited and going to share the podium.
It has been Canada's first gold in Bobsleigh in two decades.
Besides Bobsleigh triumph, Canada also set the summit clash with arch rivals, the United States, in women's Ice Hockey final.
Last night when Canada got its sixth gold, Justin Kipps was puzzled why the Germans were celebrating, until he realized the countries had tied for the top spot.
Brakeman Alex Kopacz celebrates with Justin Kripps at PyeongChang.
"That was amazing," Kripps recalled. "When I crossed that line, I managed to actually see the clock and it said number one, it's pretty tough to see when you're ripping up the breaking stretch, but I was just so excited and everyone started mobbing onto the track."
"Then I saw the Germans, and they were super excited too, and I was like 'it's really nice that they're excited that we won,'" Kripps said to laughter around him.
"We're all good friends, and when the mob dispersed a little bit Thorsten (Margis) was giving me a hug, and he was in my ear, he was like 'it was three hundredths, then two and then we tied,' and I was like 'we tied?' It is amazing."
Alex Kopacz (centre) celebrates with a German rival (left) and a teammate after the two countries tied for two-man bobsleigh gold at PyeongChang.
Kripps with brakeman Alex Kopacz completed their four runs over two days in three minutes, 16.86 seconds, the identical time registered by German pilot Francesco Friedrich and his partner Thorsten Margis.
Latvia's Oskars Melbardis and Janis Strenga finished just 0.05 behind for bronze, with two more German sleds rounding out the top five within 0.28 seconds of the winners in an incredible competition where any one of them might've sprinted away with gold.
Kopacz too was uncertain and it wasn't until he had further discussions with Kripps and the Germans that he fully grasped what happened.
"(I feel) stunned, that's the best way to put it," said the Canadian brakeman. "I didn't actually understand that we had tied until we were in the changing room talking to everybody."
"There's no symbol for tie," on the trackside clock, Kripps joked.
As it's usually the case in sliding disciplines where cumulative time counts, consistency was key for Canada to topple the competition. the Canadians were second after each of their two opening runs, however the leading sled switched from Melbardis to Nico Walther of Germany following the second round on Sunday.
At the conclusion of a topsy-turvy third run, Walther had dropped to fifth place, while Friedrich drove his sled to a track record moving him and Margis up to second. But steady as they had been throughout the first day, Kripps and Kopacz did enough to get to the top, the third set of leaders after three runs in an intensely competitive atmosphere.
When Friedrich and Margis delivered another strong result in the fourth and final run, separating themselves as the German sled to beat, Kripps and Kopacz got on the track and matched their output.
"Francesco laid down such an amazing run and Thorsten has been pushing really well," Kripps said complimenting his rivals. "I tried to keep my mind clear and do my thing and we laid down the best run I have ever had. And we managed to take a couple of hundredths off the push too and we definitely needed it."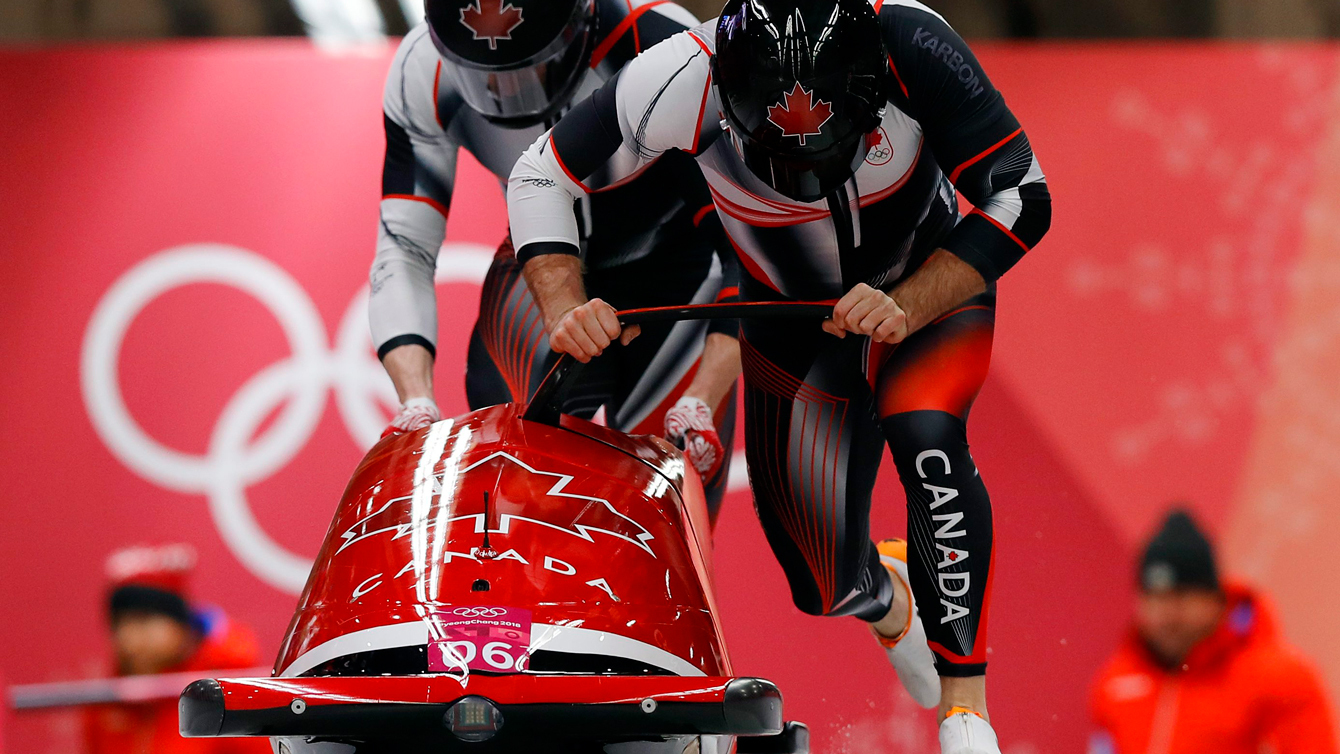 The win comes in the same fashion as it did for one of Kripps' idols, Canadian bobsleigh icon Pierre Lueders. Back in 1998 – the last time Canada won gold at this event – it was also a tie when Lueders and Dave MacEachem shared the Olympic title in Nagano with Gunther Huber and Antonio Tartaglia of Italy.
Lueders went on to win silver at Turin 2006 in the two-man event. It was the last time Canada stood on the Olympic podium in this event. Kripps joined Lueders as a brakeman in his four-man sled for Vancouver 2010 that finished fifth, before beginning pilot school shortly thereafter under the legend.
Lueders is coaching South Korea at their home Games, and Kripps hasn't seen his former mentor due to the competitive nature of the circuit.
Canada's Justin Kripps and Alex Kopacz share the top step of the Olympic podium in two-man bobsleigh with Germany.
Canada will face the rival United States in Wednesday's final after defeating the Olympic Athletes from Russia (OAR) 5-0 in Monday's semifinal at the Gangneung Hockey Centre. The US, meanwhile, advanced to the final with a 5-0 semifinal victory over Finland.
The Canadians will be looking for a record setting fifth straight gold medal. Wednesday'sfinal will be the fifth time Canada and the US have played for gold in women's ice hockey at the Olympic Games. Canada has won four of those meetings, with their only loss coming.
-PTC News