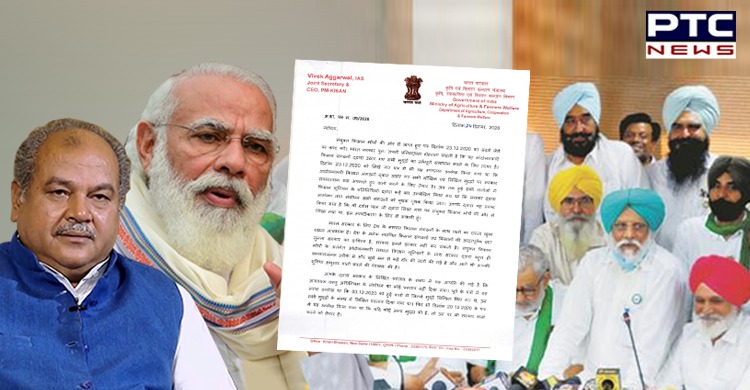 Centre farmers Meeting: Amid continuous deadlock between the farmers and Centre over the protest against farm laws 2020, the central government has again written a letter to the agitating farmers, asking them to decide the date and time for the next round of talks.

The government in its letter stated that the government was committed to reaching logical solutions to the issues raised by the farmers.
Also Read | CBSE board exams 2021 postponed, will not be held in Jan-Feb: Ramesh Pokhriyal Nishank

The Centre's letter was in response to the letter received by the farmers on December 23. It also stated that the government in its letter, dated December 20, made it clear that the government was ready to discuss all the queries of the farmers' organisations.
Also Read | Farm Laws 2020: Farmers' leaders hold PC, Urge Centre to send a concrete proposal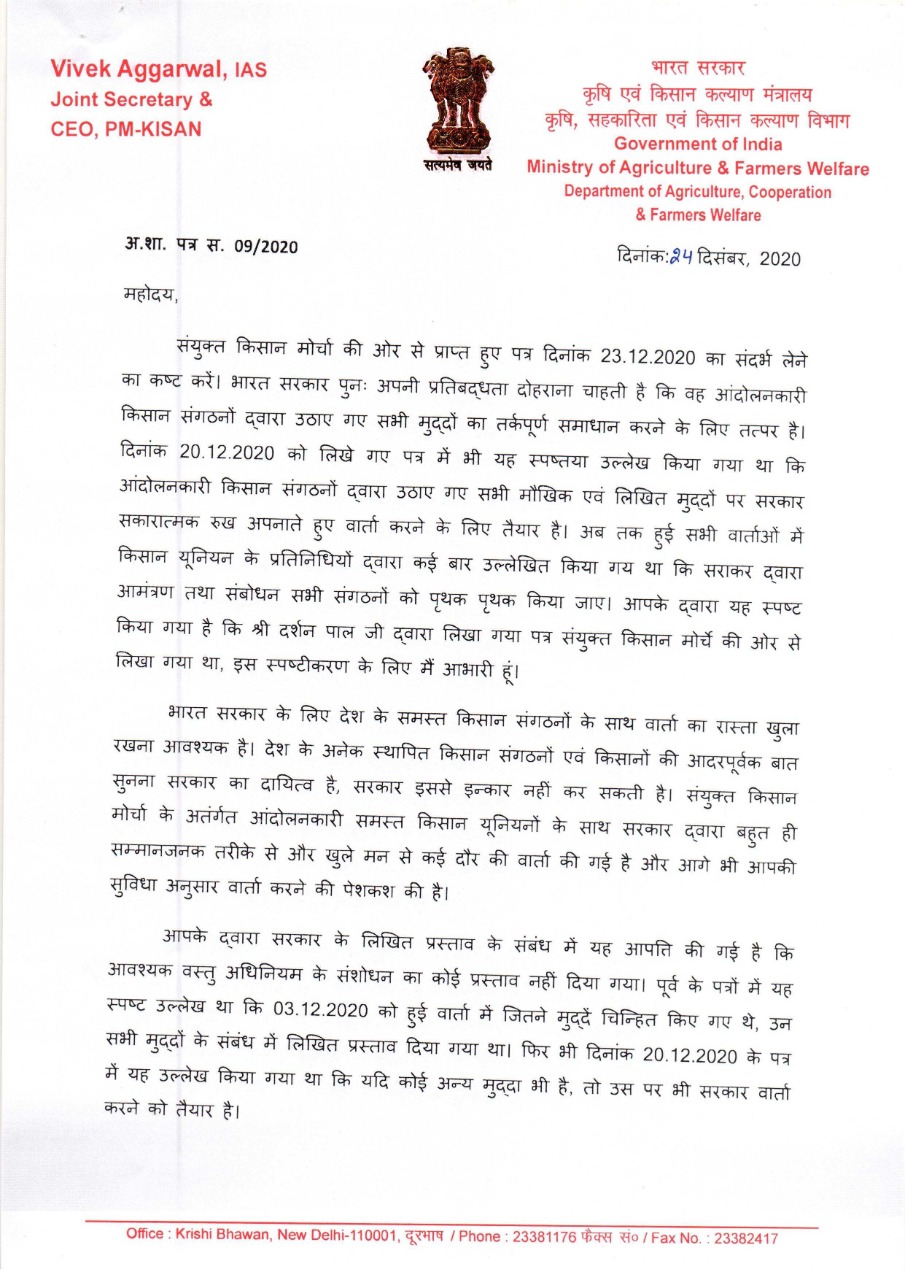 Earlier on Wednesday, the farmers' organisation during the press conference briefed about their letter to the Centre. Swaraj India's Yogendra Yadav, reading United Farmers' Front's new letter addressed to Centre, said, "We want to assure Centre that protesting farmers and unions are ready for a discussion with govt. We're waiting for govt to take the discussion forward with an open mind and neat intention.'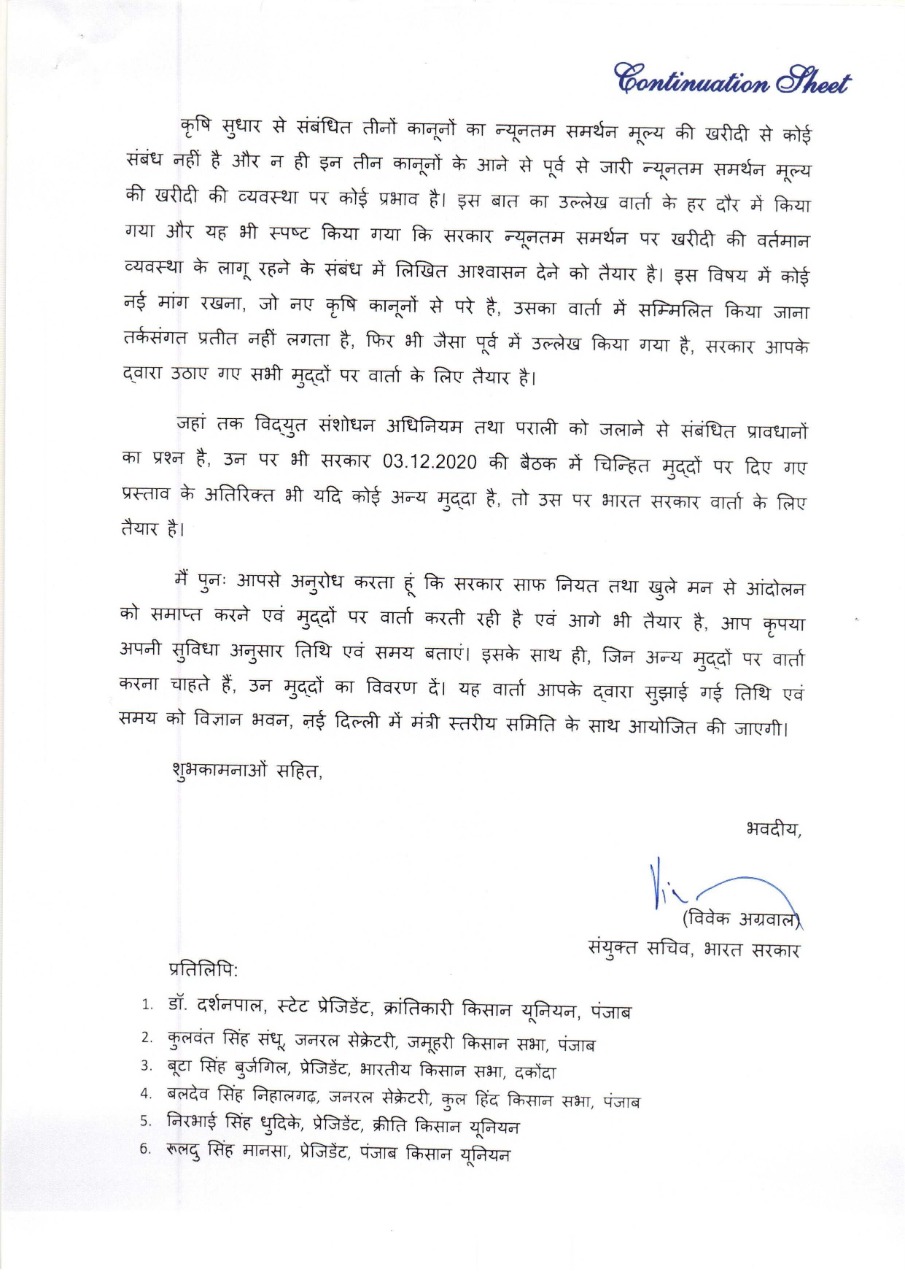 Likewise, Yudhvir Singh, Bhartiya Kisan Union, talking about the Centre and farmers meeting, said that "The way Centre is carrying this process of talks, it's clear that govt wants to delay this issue and break the morale of protesting farmers'. Govt is taking our issues lightly, I'm warning them to take cognizance of this matter & find a solution soon."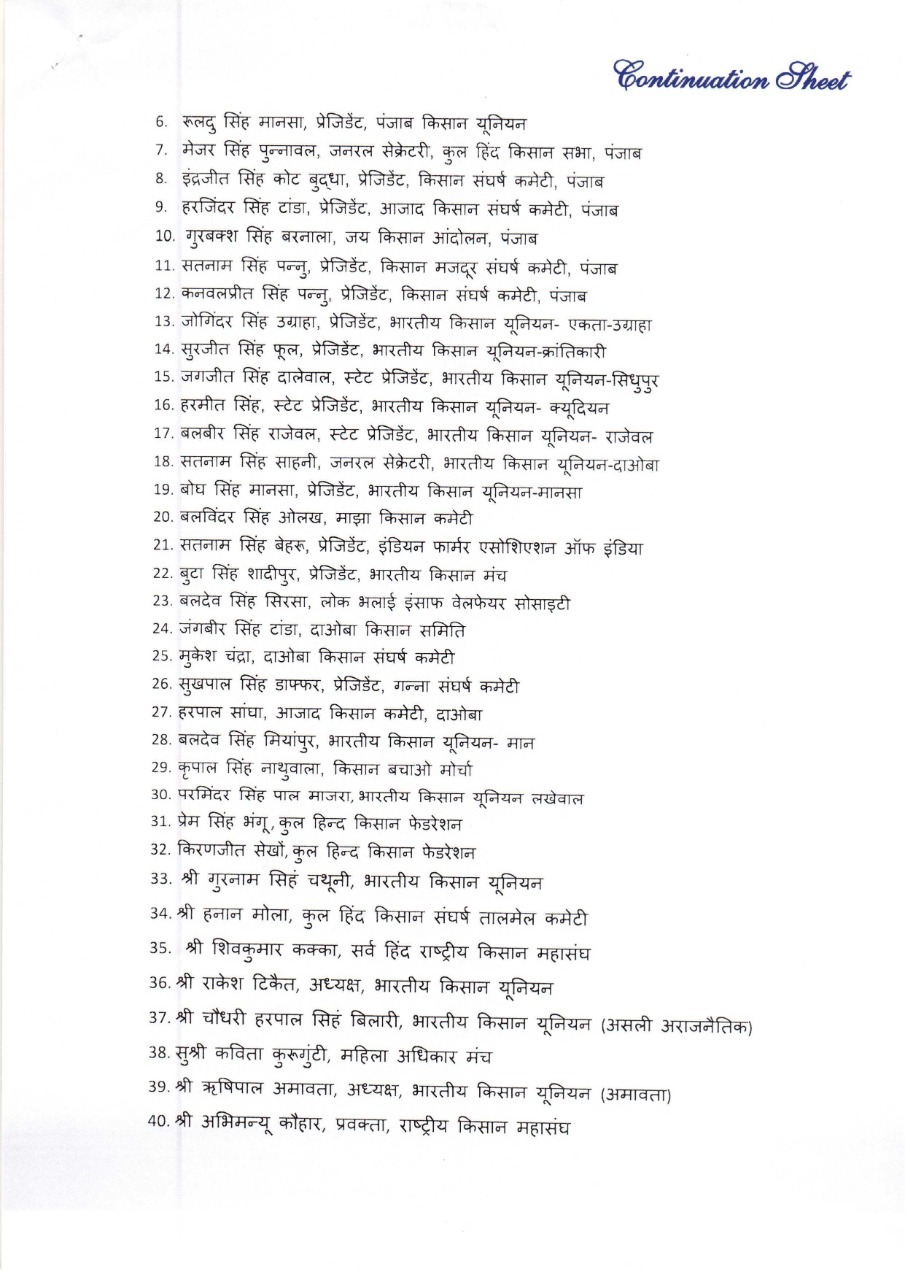 -PTC News