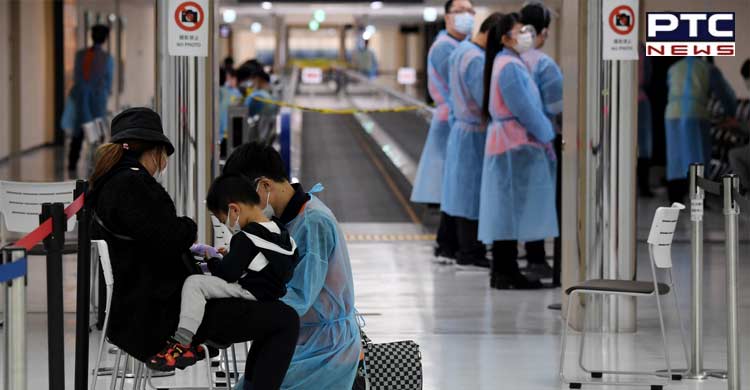 Beijing (China), 30 June: Despite widespread public outrage, China maintained its strict "zero-Covid" policy on Wednesday, while reducing the quarantine time for international arrivals from fourteen to seven days.

According to CNN, China cut the period in half, the largest relaxation of entry restrictions in the country since the pandemic began. The country has among of the tightest entry restrictions in the world, requiring most inbound travellers to spend at least 14 days in a government quarantine facility followed by seven days of isolation at home.
As per the National Health Commission, new visitors only need to spend seven days in quarantine and three days at home.
The new move has no start date, and it is not seen as a sign of the end of China's rigorous "zero-Covid" policy, which has seen entire communities and cities shut down over a handful of coronavirus infections, according to CNN.
Meanwhile, during a visit to Wuhan, China's President Xi Jinping reinforced the country's "zero-Covid" policy, stating he would rather "temporarily sacrifice a little economic growth" than "harm people's health," according to state news agency Xinhua.
Also Read | GST rates hiked for LED lights, solar water heaters, tetra packs
However, China's strategy of emergency lockdowns, mass testing, and harsh quarantines sparked public outrage. Furthermore, the strategy has damaged economic growth and the employment market. According to CNN, the unemployment rate for people aged 16 to 24 reached a record high of 18.4% in May.
The relaxation of quarantine rules comes a day after the official Communist Party newspaper for the Chinese capital, Beijing Daily, stirred controversy by appearing to publish a misleading quote from a senior Communist Party official, claiming the city's "zero-Covid" policy would remain in place "for the next five years."
As Chinese censors worked to quell a huge online backlash, Beijing Daily removed the quote, calling it an "editing error," and links to it were removed from the internet.
CNN reviewed the entire speech, and while the initial quote from the Beijing Daily was inaccurate, Beijing's party chief Cai Qi did explore the idea of maintaining zero-Covid rules in the capital for the next five years.
Also Read | Uddhav Thackeray resigns as Maharashtra chief minister hours ahead of trust vote
-PTC News