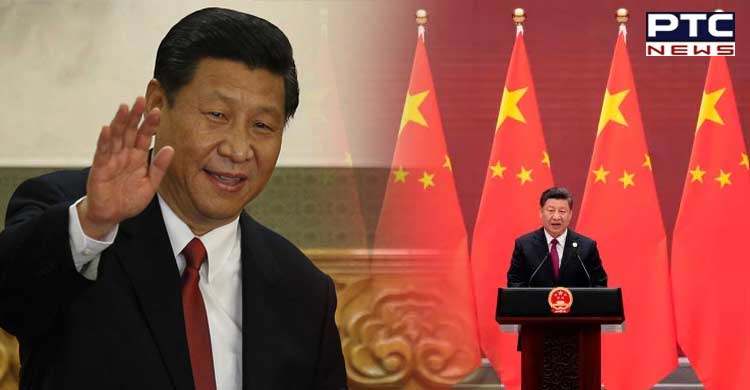 Beijing (China), October 22: Chinese President Xi Jinping is all set to start his unprecedented third term with an even greater concentration of power as he retires top Chinese Communist Party leaders to make room for his own loyalists.

On Saturday, the once-every-five-year National Congress will come to an end. The newly constituted Central Committee, the party's main leadership body, was revealed at the Congress. Only 11 of the 205 members listed are female. CNN said that Xi's name appears on the list of new Central Committee members. On Sunday, the newly formed Central Committee will choose a new slate of senior officials, and Xi is expected to be appointed as CCP general secretary.
The Chinese Premier, the country's second most senior official after Xi, is not on the new Central Committee, implying that Li will step down from his party position.
The Communist Party claimed Taiwan as its territory during the closing ceremony of the Chinese National Congress, despite the fact that it has never been under their control, according to CNN.
Also Read | Madhya Pradesh: 15 killed, 40 hurt as bus collides with truck
Meanwhile, during the closing ceremony of the National Congress today, former Chinese President Hu Jintao was unexpectedly escorted out of Beijing's 'Great Hall of the People.'
Hu Jintao, 79, was removed by unknown Chinese Communist Party (CCP) agents during the conference's closing ceremony today. The congress is held every five years.
The cause for the Chinese leader's removal is unknown, and more information is awaited.
However, China rarely discloses details regarding such incidents.
As Hu was being removed, he looked at Xi Jinping and had a conversation that was not audible to the cameras that were recording the incident.
Also Read | Ex-Chinese president Hu Jintao mysteriously escorted out in front of Xi Jinping
-PTC News