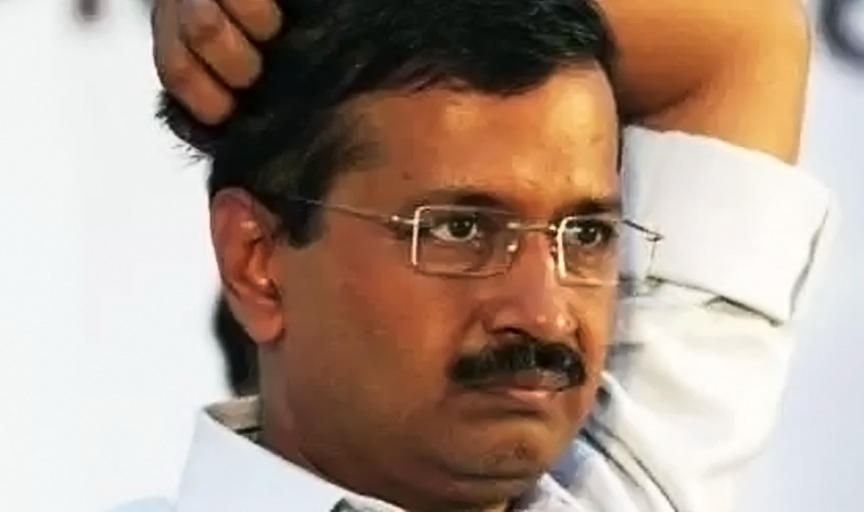 New Delhi: A day after Delhi Lieutenant Governor Anil Baijal cancelled the land allotted to Aam Aadmi Party's office, the Bharatiya Janata Party (BJP) and Congress cornered the Arvind Kejriwal-led government while demanding suspension of the party.
"The AAP took this office illegally. If you do anything unconstitutionally and illegally then law will take its action. This is PWD's observation that this flat is for the MLAs to live in and not to use it as office by any political party. Lt. governor approval was also not taken for this allotment," BJP leader Satish Upadhyay told ANI.
Asserting that the AAP Government breaks all norms and then cries foul in front of public, Upadhyay said it is their strategy to mislead and befool people by blaming the Centre, BJP, LG, DDA, police etc.
Echoing similar views, Congress leader J.P. Aggarwal said the AAP Government has been indulging in these kinds of illegal work ever since it has been formed.
"AAP has always created a circumstance of tussle. They should know their limit. In Shunglu committee report there is not just one point but there are many issue where it can be seen that they have misused their administrative position. This government has no right to stay in power and it should be suspended. They had talked about moral grounds and transparency but have failed in their work," Aggarwal told ANI.
Baijal yesterday cancelled the allotment of bungalow for AAP office in the national capital.
The move came after three-member Shunglu Committee questioned irregularities in the allotment of land by Arvind Kejriwal-led government.
The committee, set up by former Lt. Governor Najeeb Jung, in its above 100-page report, raised questions on the allotment of 206, Rouse Avenue - a minister's bungalow used as party office - to AAP.
"Allotment of 206, Rouse Avenue, known as Deen Dayal Upadhyay Marg (Ministers residences), to AAP. On 08.10.2015 Chief Secretary circulated a decision of the Cabinet approving allotment of land to political parties for construction of offices. The Cabinet "feels that there is an elected Government in National Capital Territory of Delhi and it has the prerogative to frame its own guidelines to allot land, to the political parties having their representation in Delhi Legislative Assembly.....". Since Land is a reserved subject this decision should be deemed null and void. It is clear that this decision to allot land to political parties was really to validate allotment of government accommodation to AAP," the report read.
Shunglu Committee , headed by former Comptroller and Auditor General (CAG) V.K. Shunglu, was formed by Jung after Delhi High Court gave primacy to the LG in Delhi administrative affairs in August last year.
— ANI