Parliament's Monsoon Session: Prime Minister Narendra Modi on Tuesday slammed the opposition parties and said that the coronavirus crisis was not a political but a humanitarian issue.

He asserted that the government ensured no one goes hungry during the coronavirus pandemic. Such a pandemic has been witnessed after a very very long time, Parliamentary Affairs Minister Pralhad Joshi quoted the Prime Minister as telling MPs at the BJP's parliamentary party meeting.
Also Read | No proposal to bring Petrol, Diesel under GST yet: Centre informs Lok Sabha
PM Modi further stressed that despite the coronavirus pandemic, a huge population received ration. PM told BJP MPs that it was their responsibility to provide relief to the people, Joshi said.
Also Read | Farmers show black flags to Navjot Singh Sidhu on his arrival in Khatkar Kalan village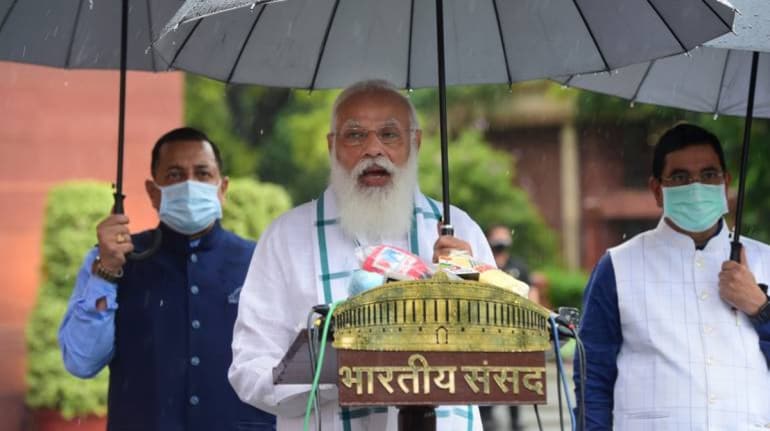 Prime Minister Narendra Modi further asserted that the pandemic was a humanitarian issue and not a political one. He expressed concern about the attitude of the opposition, especially Congress. PM said the Congress still believes, it has the right to be in power.
He further told BJP MPs that the government was willing to have a discussion in both Houses of Parliament. However, the opposition was showing irresponsible behaviour, Joshi said.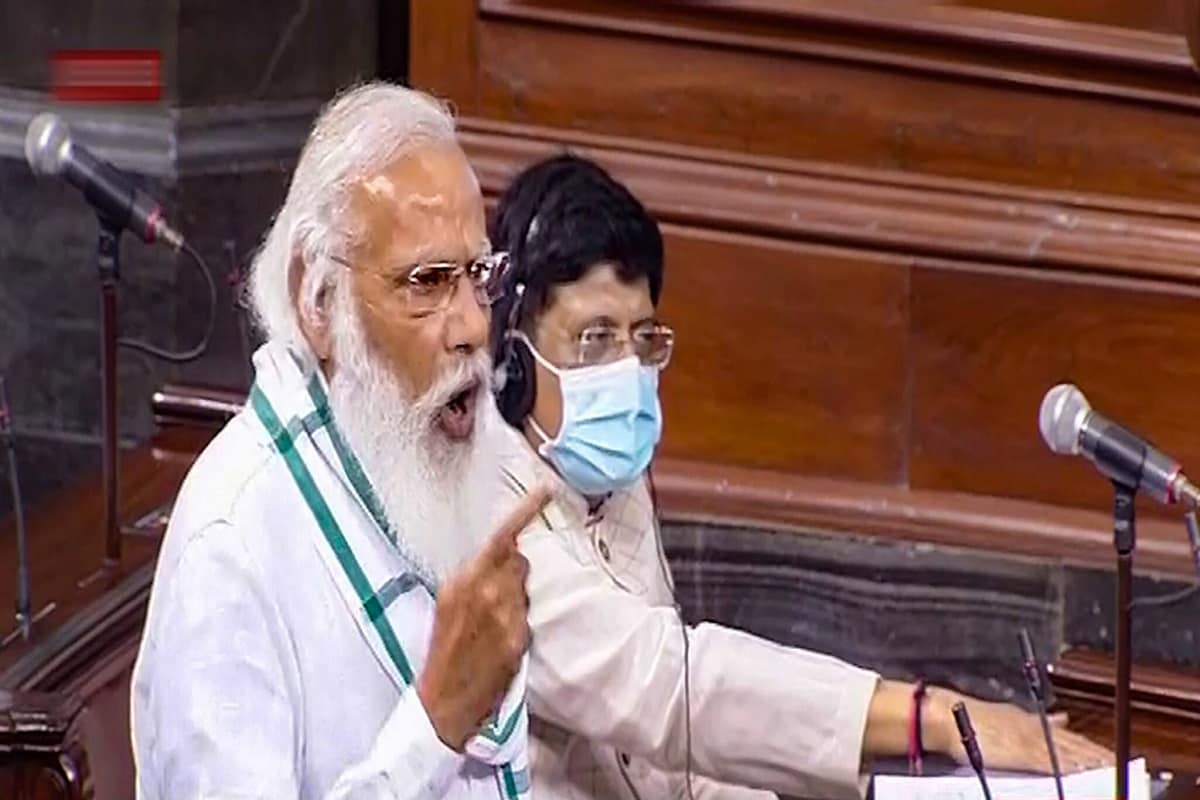 PM also Modi asked BJP MPs to counter the allegations of the opposition about the Centre's Covid response and the availability of COVID-19 vaccines.
Slamming the opposition, Prime Minister Narendra Modi said that the opposition has been attacking the government. He accused the opposition of vitiating atmosphere on the vaccine issue.
Lok Sabha was adjourned till July 22 following the uproar by the opposition during the Monsoon Session of the Parliament.
-PTC News