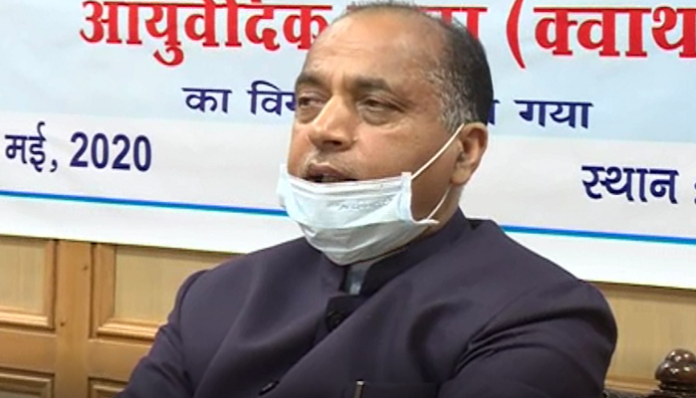 Himachal Pradesh Chief Minister Jai Ram Thakur has decided to put himself in quarantine after the Deputy Secretary in Chief Minister's Office has tested positive for the novel coronavirus.

Soon after the report of the Deputy Secretary turned positive, Chief Minister Jai Ram Thakur left the office for his official residence. Meanwhile, all the engagements of the Chief Minister and his office have been cancelled.

Also, Jai Ram Thakur's press conference was cancelled. As the Deputy Secretary has tested positive for coronavirus, all the staff members in the CM's office will be tested for the COVID-19.
Also, the CM Jai Ram Thakur will keep the distance from everyone for a few days. Reportedly, a BJP leader from the Mandi district in Himachal Pradesh, who was found suspect of Coronavirus, had visited the CM office.
Also Read | 5 mistakes you are unknowingly making with your face masks that increase risk of contracting virus
As per the data issued by the Ministry of Health and Family Welfare, as of Wednesday morning, the total number of coronavirus cases in Himachal Pradesh stands at 1,664 out of which 576 are active cases, 1077 cured and discharged while 11 died due to coronavirus.
-PTC News