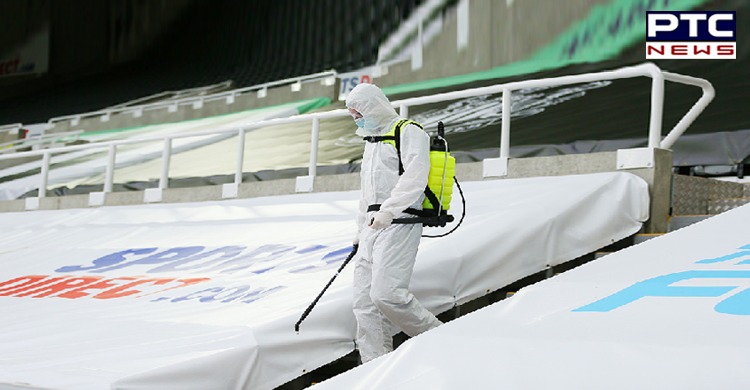 Corona Update: The COVID-19 pandemic has affected several industries including the film industry, hotels and restaurants etc. Likewise, the sports industry throughout the world has been affected badly. India is of no exception. The sports jobs in the country have decreased by a considerable margin according to Job listing site Indeed.
As per the report, the sports jobs in the country have fallen and job searches related to sports have increased. It shows the sports jobs market has got a major impact primarily due to the cancellation of sporting events.
Also Read | Bigg Boss 14 announces its grand premiere date; Salman Khan says 'Ab scene paltega'
Reportedly, in August 2020, the sports job-related searches have increased by 11 percent compared to August 2019. However, the postings for these positions have declined by 25 percent.
The job searches related to sports have gone down by 20 percent since March when the COVID-19 pandemic occurred. Likewise, the posting for these jobs has also gone down by 29 percent. Delhi, Maharashtra, Karnataka, Telangana and Tamil Nadu are some of the major states affected in this matter.
Also Read | Badminton: World Badminton to go ahead with Thomas and Uber Cups
Why is the sports industry badly affected?
In an order to save the health of athletes and others, major sporting events across the globe were cancelled or postponed due to which the revenue streams were drying up. The report stated that the last such shut down was witnessed during World War II when all the major sporting events across the globe including the Olympics in 1940 and 1944 were cancelled.
The Indian Premier League (IPL), known as the rich-cash league, was first postponed and then shifted out of the country to the UAE which resulted in the loss of IPL jobs in India. From broadcasting, production hirings, groundsmen, stadium officials, event professionals and other related industries, all have been hit due to the pandemic.
Be it Pro Kabaddi League, Premier Badminton League, United Table Tennis, or Pro Wrestling League, such major events look uncertain at this stage.
-PTC News