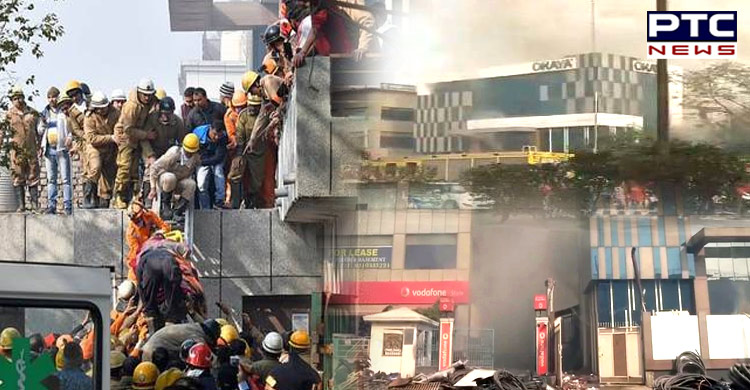 Delhi: A massive fire broke out at a factory in Peeragarhi early morning on Thursday. During the rescue operations a blast took place, causing the collapse of the factory building in which several people, including fire brigade personnel were trapped. Meanwhile, the rescue operations are still underway.
Delhi Chief Minister Arvind Kejriwal said, "Very sad to hear this. I am closely monitoring the situation. Fire personnel trying their best. Praying for the safety of those trapped." Likewise, BJP MP Manoj Tiwari postponed the launch program of Meri Dilli Mera Sujhaav due to fire tragedy at Peeragarhi.
Afterwards, a reinforced team of around 35 fire tenders and a team of National Disaster Relief Force (NDRF) were sent to the location to conduct the rescue operations. Meanwhile, 14 people have been rescued so far and are currently undergoing treatment.
https://www.ptcnews.tv/sangrur-woman-found-dead-in-chandigarh-hotel-shocking-en/
Rajendra Sagar, Additional DCP (Outer) was quoted by ANI as saying: "14 people have been injured in the incident, including 13 fire brigade personnel. The back portion of the building has collapsed, fire though is in control now, rescue operation continuing."
Deputy Chief of Fire Service, Dharmpal Bhardwaj said, "10-12 of our personnel got injured due to the blast. 4 people, including 3 fire brigade personnel were trapped, all but one of our personnel have been rescued. Cause of fire not yet ascertained."
-PTC News