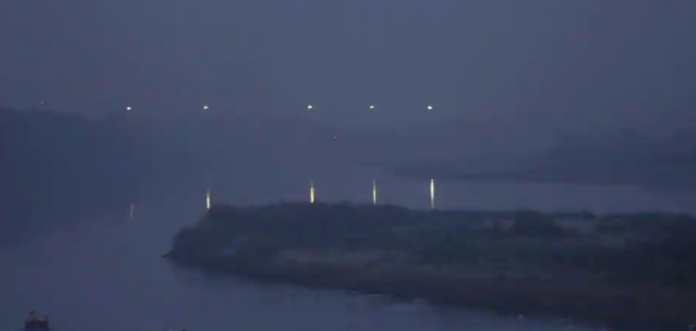 Delhi's air pollution nosedives to 'very poor' after Dussehra
Delhi's air quality dropped to 'very poor' category with several areas heading towards 'severe' pollution levels on Saturday. Haze engulfed the city while stubble burning in Punjab and Haryana continued to contaminate the atmosphere further.
A day after Dussehra the overall Air Quality Index (AQI) of Delhi was recorded at 337,  according to data from the Central Pollution Control Board (CPCB).
About 31 areas in Delhi recorded 'very poor' air quality while two areas showed 'severe' air quality levels, it said.
Anand Vihar, DTU, Mundka, Narela, Nehru Nagar and Rohini all showed 'very poor' air quality, it said.
A senior official of the Central Pollution Control Board (CPCB) said air quality may worsen over the next couple of days due to the combined effects of burning of effigies on Dussehra, stubble burning and low wind speed in Delhi.
An AQI between 0 and 50 is considered "good", 51 and 100 "satisfactory", 101 and 200 "moderate", 201 and 300 "poor", 301 and 400 "very poor", and 401 and 500 "severe".
An official warned that the PM2.5 (presence of particles in the air with a diameter of less than 2.5 micrometres) was reaching dangerous levels.
Images by NASA showed rampant stubble burning in Punjab and Haryana in the last two weeks. Satellite images on Friday showed high aerosol optical depth over the northern states and the Himalayan foothills in the past couple of days.
"Northern India and the foothills are affected by high aerosol levels. Unless there are strong winds to drive these aerosols away, they will remain accumulated. During Diwali, the situation will obviously deteriorate further unless strict restrictions are placed on firecrackers," said an IMD scientist, who asked not to be named.
-PTC News