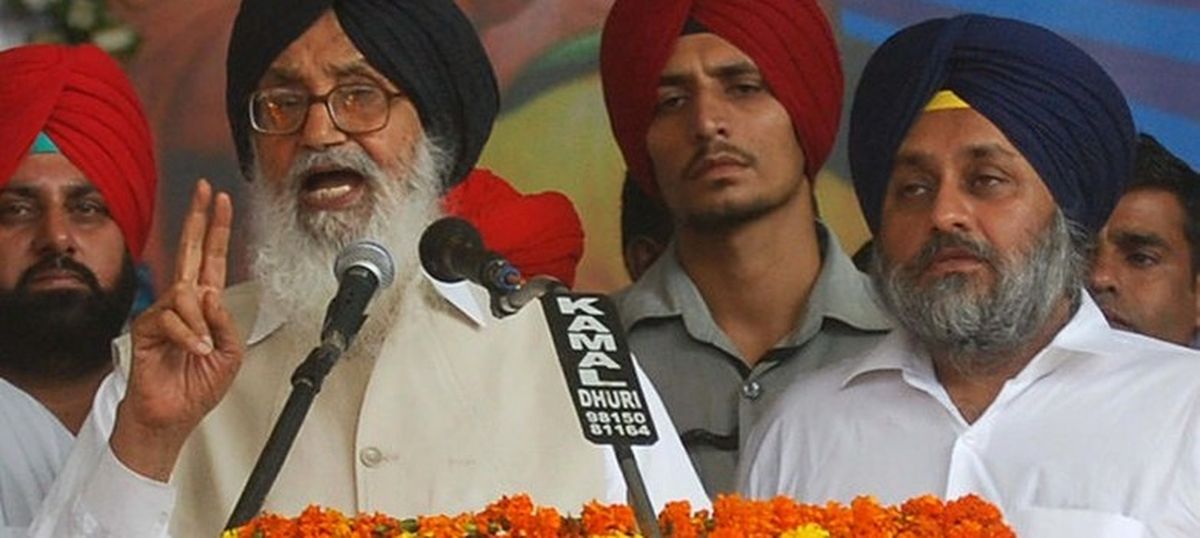 Democracy Won and Dictatorship Lost On Saturday: Prakash Singh Badal
Former Punjab Chief Minister Parkash Singh Badal Sunday accused the Congress of trying to defame the Akali Dal and Punjab.
Addressing the Zabar Virodhi Rally in Faridkot Prakash Singh Badal said, "Yesterday, it was only a win for SAD, but in reality, it was a win of democracy in Punjab and dictatorship tasted its defeat."
He further said, "Sae-ee piaarae maelo jinhaan' miliaan' Taeraa Naam chitt aavae.
Nanak Naam charh'dee kalaa, T'arae bhaanae sarbatt daa bhalaa."
He said that by praying they are not asking wellness for just them, or Sikhs or Punjabis or for India, but for the world.
The Akali Dal thanked the people of Punjab for giving a "thumping response."
On Friday, the district administration of Faridkot had denied Akali Dal to hold a 'Pol Khol' rally, citing apprehension of violence.
Also Read:Prakash Singh Badal: He Will Fight Conspiracy Hatched By The Ruling Congress
The police had apprehended that there could be violence between Akali workers and radical Sikhs protesting at Bargari about 40 km from the venue.
The Punjab and Haryana High Court on Saturday granted permission to the Shiromani Akali Dal (SAD) to hold a rally at Faridkot on Sunday.
Besides, the single bench of Justice R K Jain also directed the Punjab government to provide adequate security to avoid any untoward incident in the wake of the rally.
-PTC NEWS