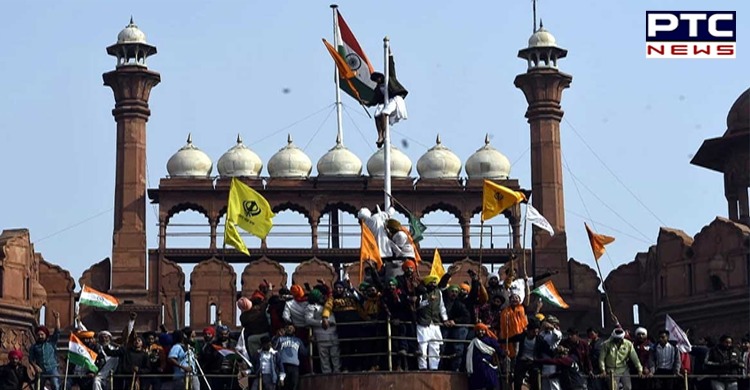 On 26th January 2020, Republic Day, violence erupted in Delhi at the Red Fort, and a flag was hoisted at Red Fort and slogans were raised.
Also Read | UP Govt. orders DMs and SSPs to ensure end of farmers agitation in state

Meanwhile, some people, social media posts and channels claimed that the protesters hoisted the Khalistani flag, after which the social media was flooded with hateful posts and outrageous comments and some posts claimed that the tricolor was removed and farmers hoisted their own flag in place of the national flag. But what is the truth?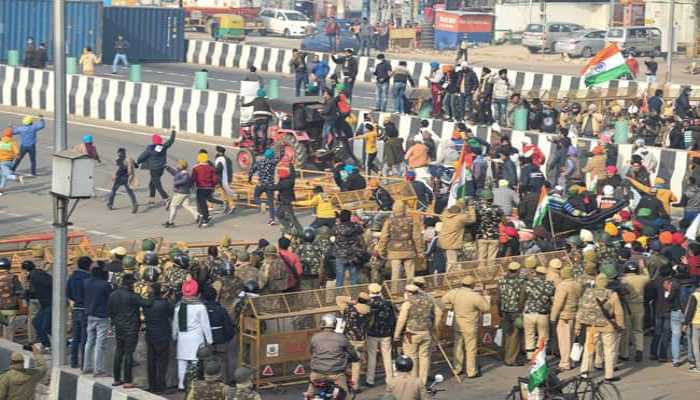 The truth is that there was no Khalistani flag waved on the iconic Red Fort. The protestors carried a Sikh Flag called the 'Nishan Sahib' that is found in every Gurdwara and the same is carried invariably during religious processions. Infact, India's Prime Minister wore the 'Nishan Sahib' on his forehead when he visited Sultanpur Lodhi.
Also, the national tricolor hoisted at the topmost pole of the Red fort remained untouched.
What is 'Nishan Sahib'?
The flag waved at the protest is known as "Nishan Sahib", which is also called 'Sikh flag'. The emblem of the flag has a blue Sikh insignia, called 'Khanda', in the middle. The insignia consists of a two-edged sword, chakra, a disc, and two kirpans crossing each other at the handles.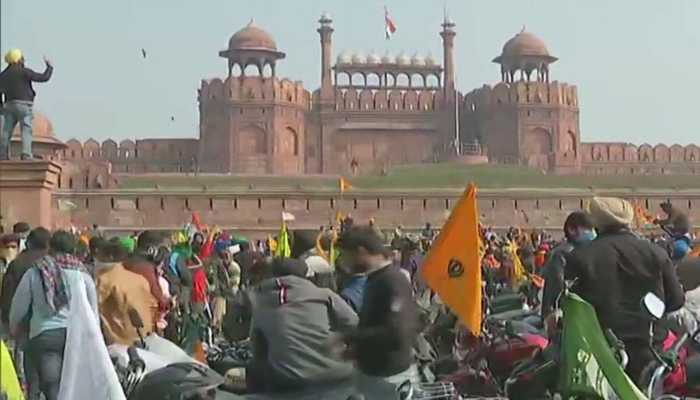 The emblem on the flag was introduced by the Tenth Sikh leader Guru Gobind Singh. The flag represents truth, unity, bravery, and pride.

Farmers have been protesting at Delhi borders. Despite 11 rounds of meeting between the protesting farmers and the Centre, no conclusion has come out so far. No date has been fixed for the next meeting.
Also Read | Tractor March Delhi: Lathi charge on farmers at Red Fort
The farmers have been protesting against the Farmers (Empowerment and Protection) Agreement on Price Assurance and Farm Services Act, 2020, Farmers' Produce Trade and Commerce (Promotion and Facilitation) Act, 2020, and Essential Commodities (Amendment) Act, 2020.
-PTC News