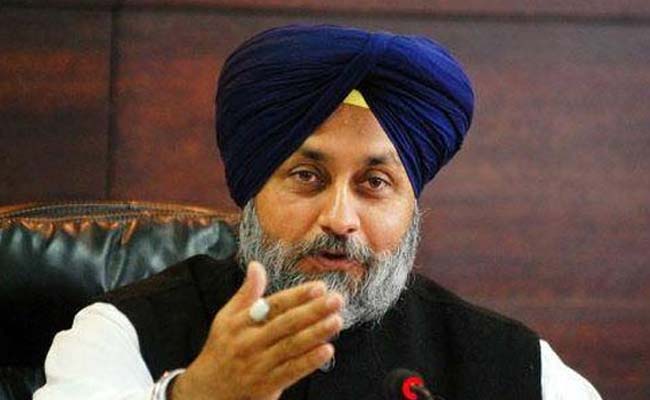 Chandigarh: Former Punjab Deputy Chief Minister and Shiromani Akali Dal (SAD) president Sukhbir Singh Badal today asked chief minister Capt Amarinder Singh not to act petty and spiteful and give the defence minister of a sovereign country the respect he deserves.
Reacting strongly to the irresponsible statement made by Capt Amarinder Singh with regard to Canadian Defence minister Harjit Singh Sajjan, the SAD president said "Capt Amarinder should not have let a personal incident cloud his judgement and he should have refrained from making disparaging remarks against Sajjan as well as all other Punjabi representatives in the Canadian parliament. Punjabis worldwide are proud of their elected representatives in Canada and Sajjan is an example of personal accomplishment for the entire Punjabi diaspora. He should not be disrespected in this manner".
Mr Badal said taking such stands was counter productive and would not augur well for Punjab and come in the way of trade and bilateral relations with Canada.
"Moreover it is not in the fitness of things for senior political leaders to show such rancour. One can take a lesson from Prime Minister Narendra Modi. He was denied visa by the United States but that action did not make him bitter to that county. In fact Mr Modi has gone out of the way to improve relations between India and the US. Punjabis worldwide also expect Amarinder to behave in a similar fashion and show political statesmanship and use his office to improve relations with Canada not to ruin them. If the Union government and the States are giving due deserved respect to Mr Sajjan so should Capt Amarinder and the Punjab government. This is the least which is expected from them considering Sajjan is from their State", he added.
Mr Badal also highlighted how the SAD-BJP government tenure had witnessed a number of state visits by Punjabi ministers from Canada. "We had always accorded due respect to visiting dignitaries and even invited elected Punjabi representatives from around the world for the NRI Sammelans held to focus on NRI issues and find resolutions to their problems", he added.