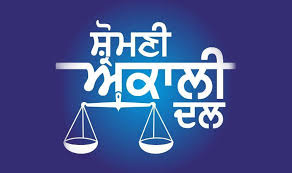 Chandigarh: The Shiromani Akali Dal (SAD) today asked the new Congress government not to befool the people and purposely delay implemenation of complete loan waiver to farmers as promised by the party in its election manifesto by taking the aid of masala and curry bonds.
In a statement here, party mp Prem Singh Chandumajra said it appeared the new Congress government was simply trying to buy time to wriggle out of a solemn promise. "The government seems to have thrown up its hands and is now putting its faith in outlandish schemes like masala bonds well knowing the esteem the Congress enjoys amongst the NRI community".
Mr Chandumajra said it was ironical that Capt Amarinder Singh was putting his faith in NRIs. "This is the same person who threatened NRIs that they would not be able come to Punjab to even attend bhog ceremonies of their deceased relatives simply because they opposed the Congress party politically. This is the same person who dubbed Canadian Defence minister Harjit Singh Sajjan as well as all elected representatives of Punjabi origin in Canada as Khalistanis".
The Akali leader said this was not all. The Congress government also disrespected the Ontario resolution terming the 1984 mass murders of Sikhs as genocide and refused to distance itself from the perpetrators. "How can such a government expect support from Punjabi NRIs to participate in any interest free bond endeavour of the State?" he asked.
Terming the entire exercise orchestrated by the Congress regime to showcase that it was moving to address the issue of loan waiver as a sham, Mr Chandumajra asked the government to explain the need of forming a committee which is slated to submit its report after two months. "Didn't you get forms filled from farmers asking them to detail their debt before coming into power after careful deliberation? Wasn't your election manifesto prepared by present finance minister Manpreet Badal over a period of six months? Didn't former prime minister and renowned economist Dr Manmohan Singh release the manifesto after carefully vetting the loan waiver promise?", the mp asked.
Stating that this was not all, Mr Chandumajra said Capt Amarinder had personaly explained that the loan waiver visualised by him included waiver of both institutional loans of cooperative banks and national banks as well as non-institutional loans. "Vidoes of the same are in public domain. It is strange that Amarinder is now not talking about non institutional loans taken by farmers from arhatiyas. These too should be waived off immediately with the government paying the loan amounnt to the commission agents as promised", he added.
Stating that where there was a will there was a way, the Akali mp said Sardar Parkash Singh Badal had extended free power facility to farmers immediately after taking over the reins of government in 1997. He said successive SAD-BJP governments which had governed the State for fifteen out of the last 20 years had given a direct benefit of around Rs 75,000 crores to farmers through the free power facility. Mr Chandumajra said unlike Sardar Badal,who displaying the required political will to give free power facility to farmers, the present Congress regime was making committees and excuses to run away from fulfilling its committements. "People have elected you to deliver on your promises. You should not be found wanting", he added.