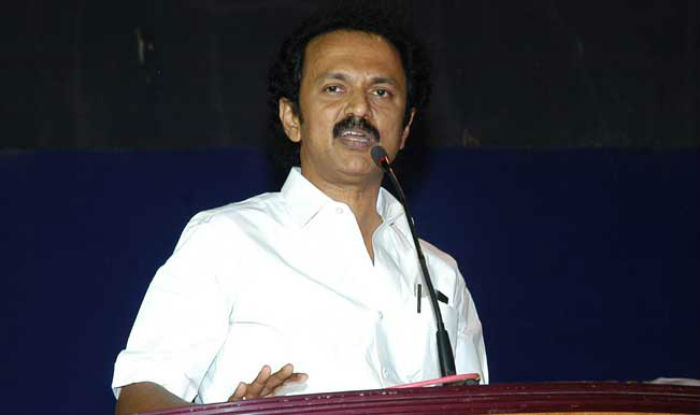 New Delhi: Dravida Munnetra Kazhagam (DMK) party leader M K Stalin on Saturday lashed out at the Narendra Modi-led central government for its 'Hindi imposition', accusing them of violating the Constitution and the rights of non-Hindi speaking citizens.
In a video posted on his Twitter account, Stalin said that right from the day of assuming office, the Modi-led BJP has been attempting to destroy and decimate the unity of the nation.
He said that the recent proposal of the parliamentary committee to make it mandatory for those MPs and Central Ministers who know Hindi to the use it as their official language, both in speech and writing, is a recent example of such efforts.
"The BJP government has also obtained permission from the President for usage of Hindi in airport announcements, press news and advertisements and going one step further have made Hindi a compulsory subject for CBSE schools across the country," he said.
Stalin added that it is very concerning that it is not an exception but rather the rule.
He pointed that all the central government's cesses and schemes are titled only either in Hindi or Sanskrit and then transliterated to other languages. He further added that recently, even the milestones on the National Highways have been re-lettered in Hindi, after erasing the earlier signs in English, a universally recognisable language.
"By forcing Hindi onto its citizens - from Primary school students to Parliament, the BJP government is betraying all non-Hindi speaking residents of the country including future generations," said Stalin as he accused the Centre of violating the Indian Constitution that ensures equal rights to all the citizens in all dimensions.
"According to the Schedule 8 of the Constitution of India all languages including Tamil should be announced as official languages," he said adding, "I condemn the efforts taken so far in this pursuit - on behalf of the DMK and of all non-Hindi speaking citizens of this nation."
He also warned the central government "to not sow seeds of emergence of third generation anti-Hindi imposition protests through its brute force manoeuvres to push India into becoming 'Hindia'."
— ANI