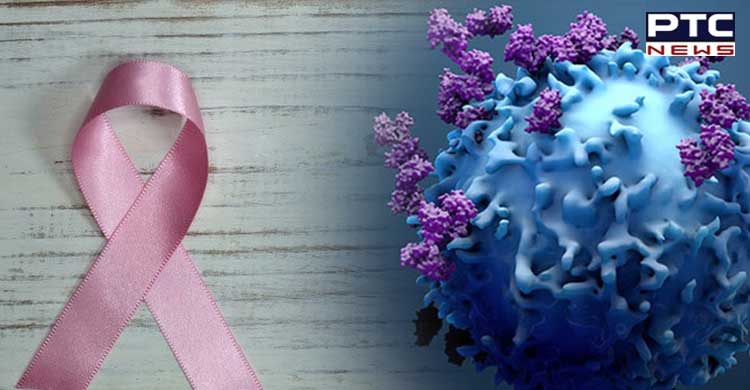 While there's no absolute cure for cancer, but a small clinical trial may lead the way to a powerful new treatment for rectal tumors. A
study
published Sunday in The New England Journal of Medicine found a 100 percent success rate in 12 patients with rectal cancer treated with the immunotherapy drug dostarlimab. The patients' tumors disappeared—and there were no severe side effects or signs of the cancer returning.

Also Read|
Sidhu Moosewala Antim Ardas and Bhog to be held in Mansa today
Colorectal cancer affects about 5 percent of Americans over their lifetimes. Current treatments for rectal cancer can involve one or a combination of surgery, chemotherapy, and radiation therapy. These treatments have a risk of multiple side effects, however, that can lower a person's quality of life.
"Our first duty is to save our patient's life. But the standard treatment for rectal cancer with surgery, radiation, and chemotherapy can be particularly hard on people because of the location of the tumor," said Andrea Cercek, a medical oncologist at Memorial Sloan Kettering Cancer Center in New York and lead study author in a
press release
. "They can suffer life-altering bowel and bladder dysfunction, incontinence, infertility, sexual dysfunction, and more."
The new study took a different approach from common therapies. The oncology team used an immunotherapy drug to boost a person's immune system to help them get rid of cancer. The idea came from oncologist and study co-author Luis Diaz Jr., who found success using immunotherapy on people with colorectal cancer whose tumors had spread to other body parts.
Also Read|
4 terrorists killed in 3 encounters in last 24 hours in J-K
-PTC News