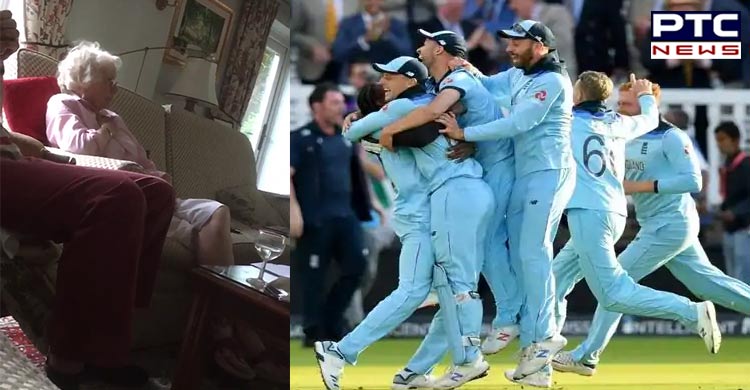 ICC Cricket World Cup 2019 Finals, England vs New Zealand: What was it? The most high-voltage match in a World Cup history ever took place on Sunday at Lords, London, where the hosts lift the World Cup by defeating New Zealand in a most crucial Super Over, that too without any result. England in Super Over scored 15 runs, while New Zealand too scored 15 runs. Later, the winner was decided on the basis of the maximum number of boundaries hit by the team. Ben Stokes was given the man of the match.
https://twitter.com/i/status/1150492235538083841
Meanwhile, a video is making rounds on the Internet where an elderly cricket fan is watching the crucial Super Over contest of the finals England vs New Zealand.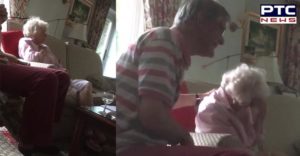 The ICC Cricket World Cup 2019 finals were a nail-biting match, especially at last and in a video viral on social media, the grandma is simply visible excited on the victory of England in a Super-Over contest. The elderly woman is seen watching the match on the Television and reacting to the further developments in one of the most thriller match of the World Cup history ever.
Also Read: India vs New Zealand, Semi-final: That's How fans reacted after Rohit Sharma, Virat Kohli & KL Rahul fell on 5/3
A twitter user named Gwen shared the video on Twitter and quoted, "Please enjoy this video of my grandma's reaction to England winning cricket world cup". In ICC World Cup 2019, the New Zealand captain Kane Williamson has announced the Man of the Tournament, while Rohit Sharma was the highest run-scorer.
-PTC News