Grammy Awards 2023: 'Mystic Mirror'- Album with 3 shabads win Grammy Award 2023. The 'Mystic Mirror' is White Sun band who won Grammy in the new age, ambient or chant category, which includes three shabads from Sikh scripture Guru Granth Sahib.
The 'Mystic Mirror' comprises of trio Adam Berry, Gurujas and Harijiwan.
Also Read: Grammy Awards 2023: Beyonce scripts history with most Grammy wins
Chant album 'Mystic Mirror' wins award at the 65th annual Grammy Awards in Los Angeles from Guru Granth Sahib or penned by Guru Gobind Singh, the 10th Sikh Guru.
The two shabads from Guru Nanak's 'Jap' are "Akhan jor chupai nahi jor" and "Pawan guru paani pita". The latter is often quoted to emphasize the importance of air and water by compa- ring them to the teacher and father, respectively.
The third shabad picked from Guru Granth Sahib is "Naam niranjan neer nara- yan", which Guru Arjan Dev had composed in Raag.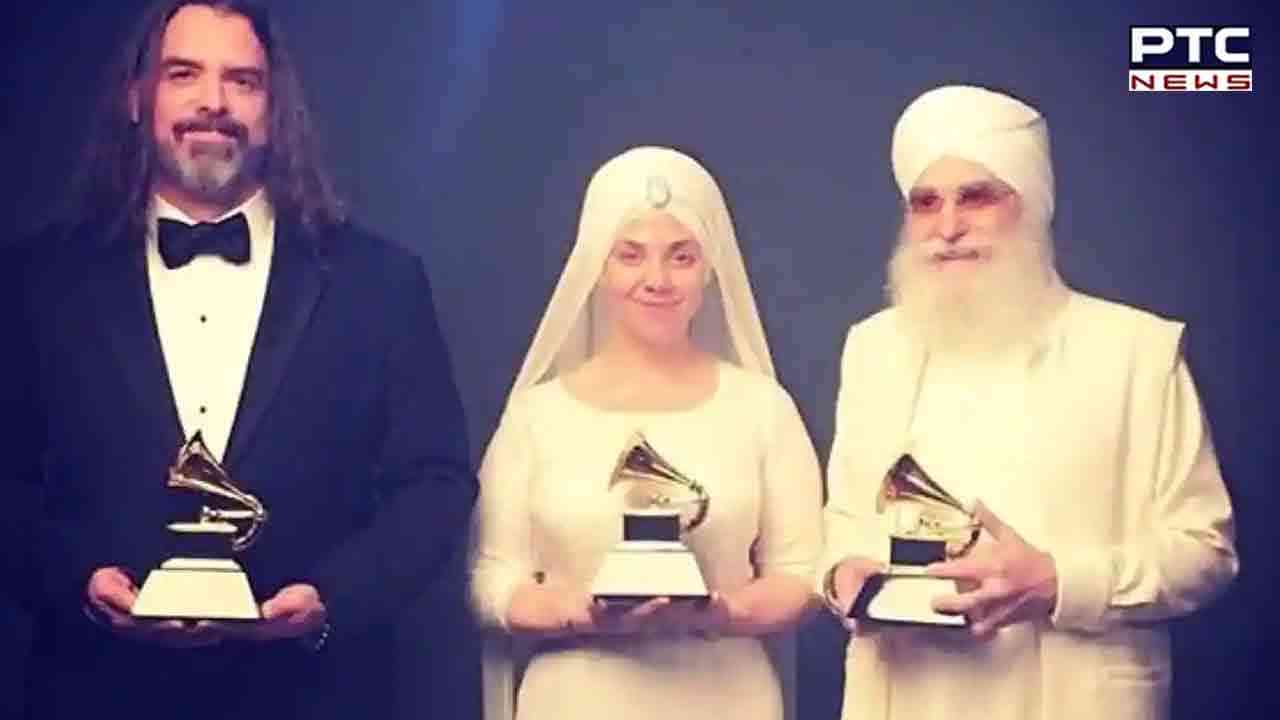 At the time of Grammy Awards, the trio appeared on the stage at awards premiere ceremony and Gurujas addressed the stage saying that, "Thank you so much to the Academy; I'm going to cry. Thank you to everyone who helped creates this album, thank you to our producers. Standing with you guys is such a privilege and honor...with that comes more responsibility to bring love and kindness on to the planet earth."
Notably, Mystic Mirror, is nominated album more of an amalgamation. It opens with "Garden," an experimental journey, followed by ballads and pop songs, and closes with a female-only choir.
- With inputs from agencies