PTC News Desk: Palak Tiwari's recent getaway to the Maldives has us yearning for a beach escape. While we're stuck in the sweltering heat of an Indian summer, Palak effortlessly adds a touch of blue to her vacation wardrobe, making us feel anything but blue. Her midweek plunge in a ribbed swimsuit is the epitome of style and relaxation.
Imagine floating in a private pool, savoring a delightful breakfast, and capturing it all for the 'gram. That's exactly what Palak does, choosing a vibrant blue ribbed swimsuit that complements the crystal-clear waters of the Maldives. Her beach holiday is a perfect escape, and she effortlessly embodies the essence of a summer mood with her chic vacation wardrobe.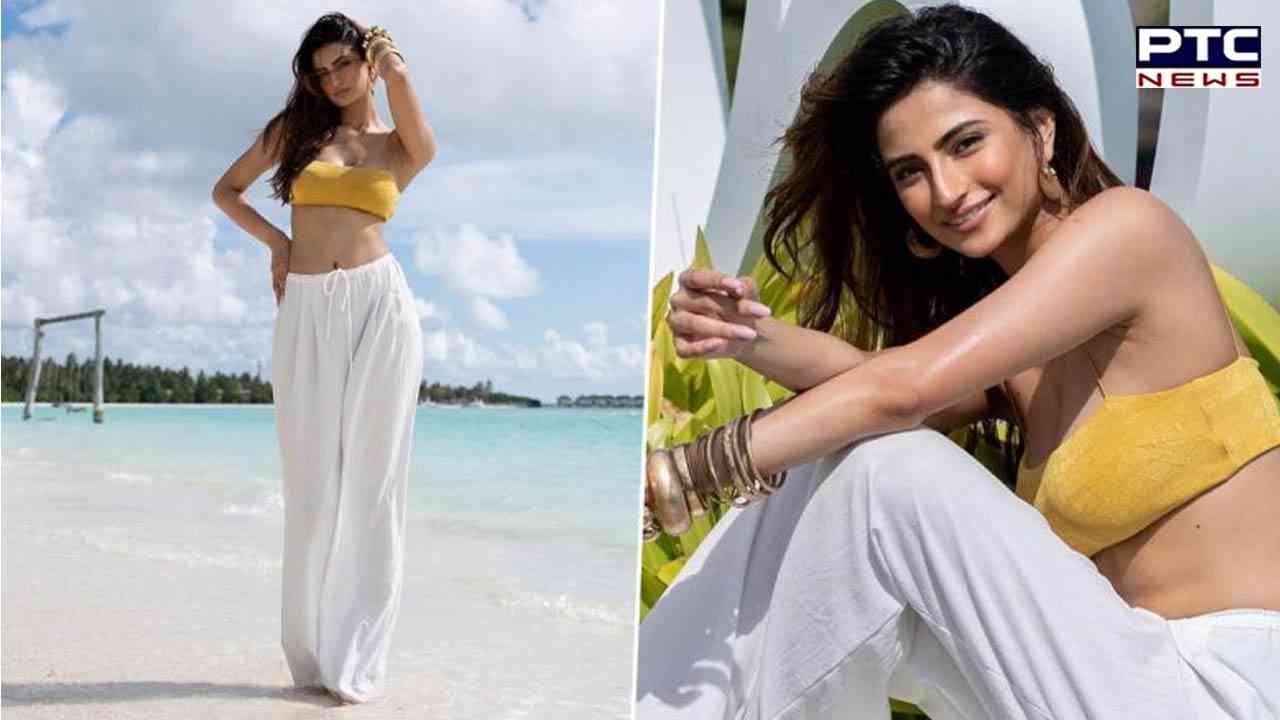 As she poses against the backdrop of the mesmerizing sea, Palak's best beach moments come to life in style. Whether she's strolling on the white sandy beaches or taking a dip in the various shades of blue water, she radiates confidence. 
Sporting a strappy yellow swim top paired with white linen trousers, Palak exudes a carefree and breezy vibe that instantly puts a smile on her face. It's no wonder we're already planning our next beach vacation inspired by her impeccable style.
While the beach is undoubtedly enticing, a summer day by the pool holds its own charm. And Palak knows just how to make a statement, with a stunning blue swimsuit that accentuates her figure. The cutout design adds an extra touch of allure, making her poolside look even more captivating.
Palak Tiwari is undoubtedly making the most of the upcoming balmy summer with her impeccable choice of swimsuits. From the picturesque beaches to the tranquil poolside settings, she effortlessly embraces the essence of a perfect summer getaway. 
So, if you're seeking inspiration for your next beach or poolside adventure, take a cue from Palak's stylish vacation wardrobe.
Also Read: Happy Birthday R Madhavan: '3 Idiots' to 'Rocketry' - Here are iconic movies of the versatile actor
- With inputs from agencies