Aaliyah Kashyap-Shane Gregoire proposal video: On Saturday, Popular and reputed filmmaker Anurag Kashyap's daughter Aaliyah Kashyap got engaged to her longtime boyfriend Shane Gregoire. Aaliyah Kashyap is still on cloud nine as she recently got a dreamy proposal in Bali, Indonesia.
The star kid took to her Instagram handle to announce the engagement, "Soooooo THIS HAPPENED!!!!! to my best friend, my partner, my soulmate and now my FIANCÉ! you are the love of my life. thank you for showing me what real & unconditional love feels like. saying yes to you was the easiest thing i've ever done & i can't wait to spend the rest of my life with you, my love. I love you forever & always Fiancé (still can't believe i get to call you that AAHHHH)."
How Shane Gregoire proposed to Aaliyah Kashyap?
In a YouTube vlog shared posted by daughter of the filmmaker Aaliyah Kashyap, a proposal video has been posted in which it can be seen that how Shane Gregoire secretly planned the proposal and also ordered her 'dream ring'.
The video depicts that how Shane managed to secretly record the proposal, as well as the entire planning process on camera. The video then switches to Shane explaining how he planned the proposal. He said, "More than anything, I want it to be intimate. Just me and Aaliyah. I don't want to do anything big and grand. That's not my style, and I don't think it's Aaliyah's either. Just want to keep it super personal, and have to figure out a way to get that filmed, because I think it's too special of a moment to not have filmed, that we can show our children…"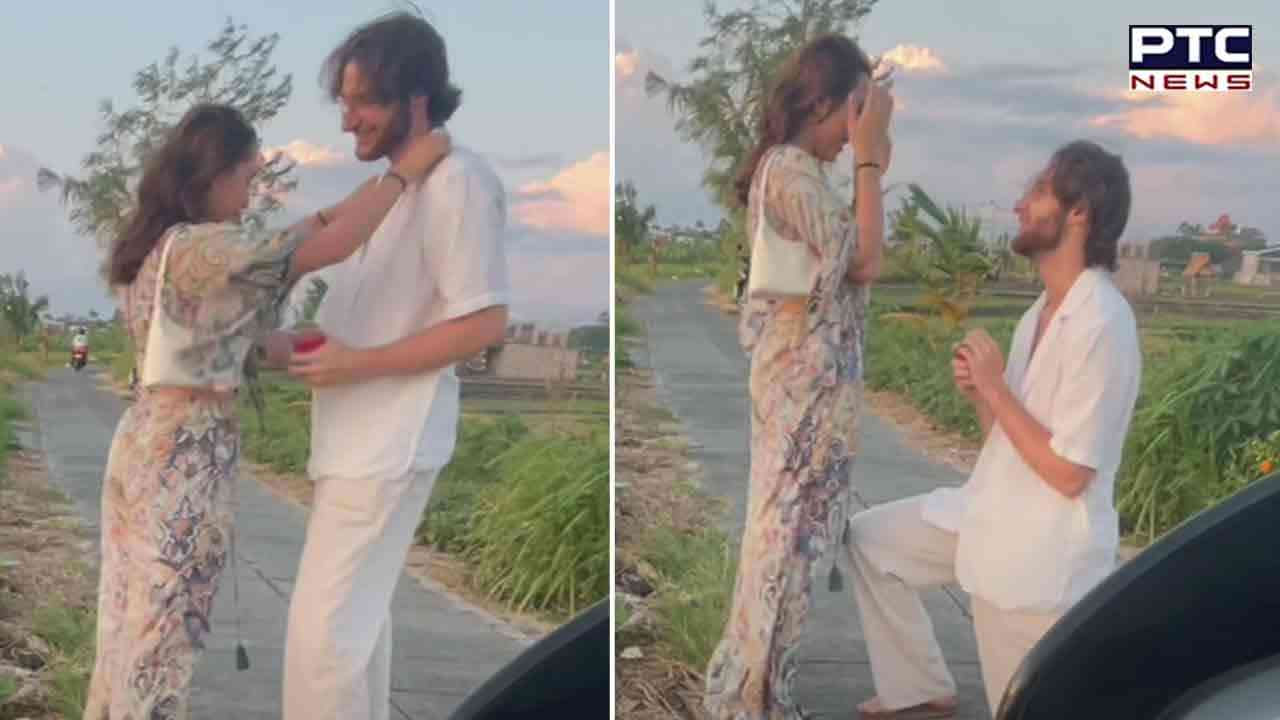 'Cried for three hours straight'
The video gives a glimpse of how Shane proposed to Aaliyah. He attached a camera to the scooter as he and Aaliyah arrived at a rice paddy. He is then seen walking up to her from behind, and surprising her by getting down on one knee and proposing to her. Aaliyah got emotional, and was seen tearing up. She then hugged and kissed Shane. In the video, Aaliyah mentioned, "We were both crying a lot yesterday. I was crying for three hours straight."
A dreamy Bali proposal! Check out the video
Aaliyah is a social media influencer who promotes different labels through her social media accounts and creates videos on her YouTube channel.
Congratulations, Aaliyah and Shane!
- PTC NEWS