Mumbai, January 29: While performing last rites of her mother, Rakhi Sawant shared her feelings and thanked all the celebrities and actors who called her for condolences.
While addressing media, Rakhi Sawant stated that her mother was in pain for last 15 years. During corona, she was diagnosed with cancer. For the last three years, she was battling cancer. She is at a good place now in heaven. She is free from all the pain and injections now.
Also Read | PM Narendra Modi to hold first 'Mann Ki Baat' of 2023 at 11 am
Rakhi's brother Rakesh stated, "We are grateful to receive such love from everyone. Me and Rakhi will do what our mother always wanted us to make progress in the industry. We will follow that."
The last rites of Rakhi Sawant's mother Jaya Bheda, who died due to endometrial cancer on Saturday night were performed in Oshiwara, Andheri on Sunday.
Rakhi broke down when her mother's last rites were being performed, and she was seen as inconsolable.
Several actors and Rakhi's friends like Farah Khan, Rashami Desai, Sangeeta Kapure, and Ehsaan Qureshi attended the ceremony.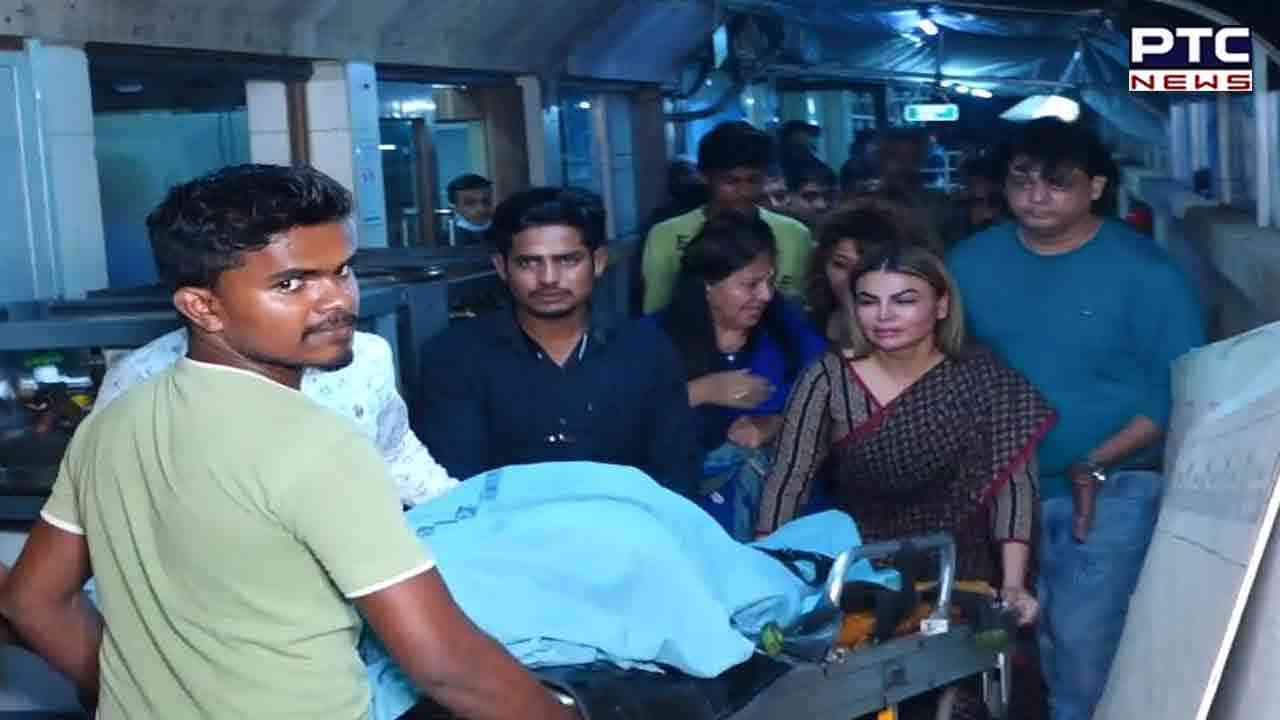 Meanwhile, Rakhi shared news of her mother demise by taking to the Instagram Handle and wrote, "Aj meri maa ka haat sar se uth gaya. Or mere pass khone ke liye kuch nhi bacha .I love you MAA. Aap ke bina kuch nhi raha,ab koun meri pukar sunega or koun mujhe gale lagayega maa..Ab Mai kya karu...kaha jauuuu..I miss you Aai. (Today my mother's hand was lifted from my head. I have nothing left to lose. I miss you mother. Now, who will listen to me and hug me.)"
Along with the post, she posted a heartbreaking video.
In the clip, Rakhi can be seen sitting on the hospital's floor and offering prayers while her mother rests on the bed. Rakhi is seen crying inconsolably.
Rakhi's mother was suffering from cancer for nearly three years. She was 73.
Even during her stint in 'Bigg Boss', Rakhi revealed that she was doing the show to cover her mother's medical expenses. After her revelation in 2021, Salman Khan's brother Sohail Khan reportedly extended financial help to her to cover the hospital bills.
- ANI