Raksha Bandhan 2023 songs: Raksha Bandhan also known as Rakhi is the festival that sets the entire country abuzz with excitement, with people eagerly searching for trendy and beautiful Rakhis to celebrate the occasion.  
The festival commemorates the connection of love and friendship between siblings. Including popular Bollywood songs that celebrate this special bond is a great way to enhance the festive atmosphere and create lasting memories.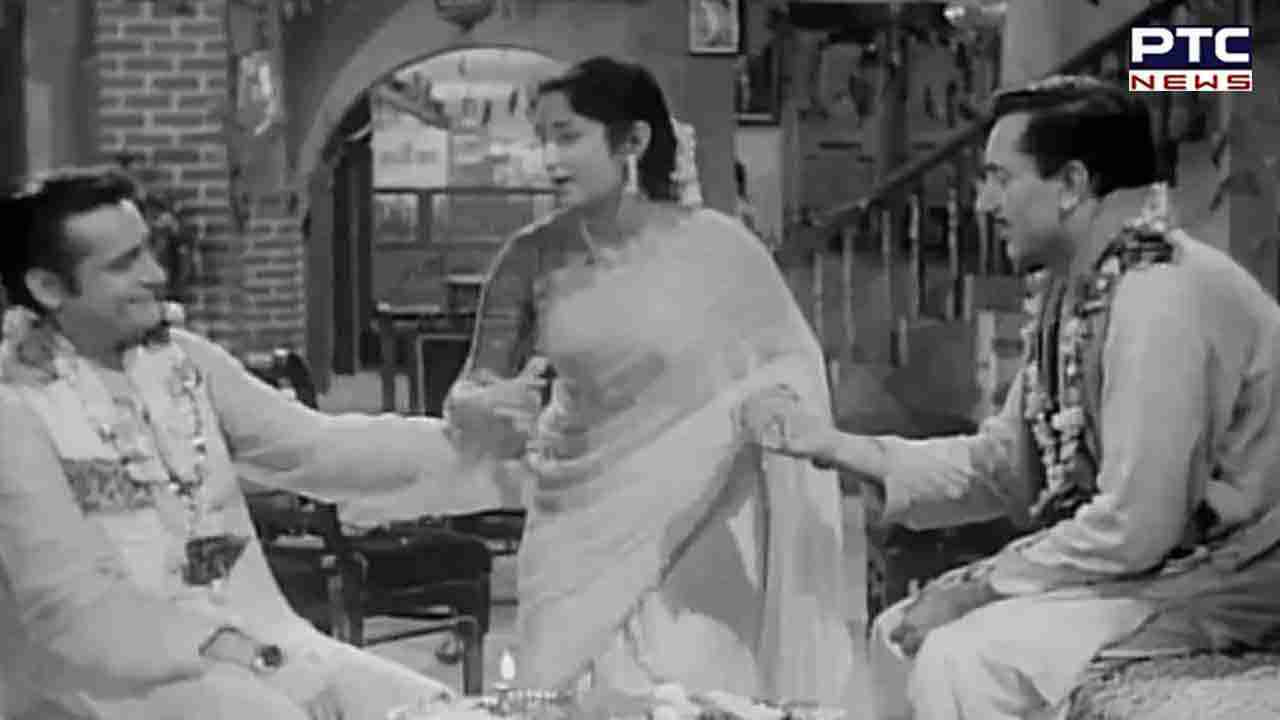 Also Read: Raksha Bandhan 2023: Lucky Rakhi colours as per your brother's Zodiac Sign
Here are a few such songs: 
Phoolon ka taaron ka
'Phoolon ka taaron ka' is indeed a timeless Raksha Bandhan song that has touched the hearts of generations. The combination of Kishore Kumar and Lata Mangeshkar's voices, along with the beautiful lyrics by Anand Bakshi, has made it an iconic track for celebrating the bond between siblings. 
Bhaiya mere rakhi ke
'Bhaiya mere rakhi ke' is a true gem among Raksha Bandhan songs. Its enduring popularity over the years is a testament to the beautiful emotions it captures. Lata Mangeshkar's soulful voice, along with Shailendra's poignant lyrics and Jaikishan's melodious composition, all come together to create a song that beautifully expresses the sentiments of the festival.
Behna ne bhai ki kalai se
'Behna ne bhai ki kalai se' is a heartfelt Raksha Bandhan song that beautifully portrays the bond of love and protection between siblings. The voices of Suman Kalyanpur and the emotional depth of the lyrics make this song a touching tribute to the special relationship between brothers and sisters.
Dhaagon se baandhaa
 'Dhaagon se baandhaa' is another beautiful Raksha Bandhan song from the movie 'Raksha Bandhan.' This song is sung by Arijit Singh, Himesh Reshammiya, and Shreya Ghoshal and it captures the essence of the Raksha Bandhan festival, symbolizing their love and the brother's promise to protect her.
Hum baheno ko liye
'Hum baheno ko liye' is a lovely song from the film 'Anjaana' performed by great singer Lata Mangeshkar. It is a beautiful song that discusses the significance of Raksha Bandhan and how the link between siblings is a beautiful relationship that should be treasured forever.
Also Read: Raksha Bandhan 2023: 10 trending designer Rakhi collection 2023
- With inputs from agencies