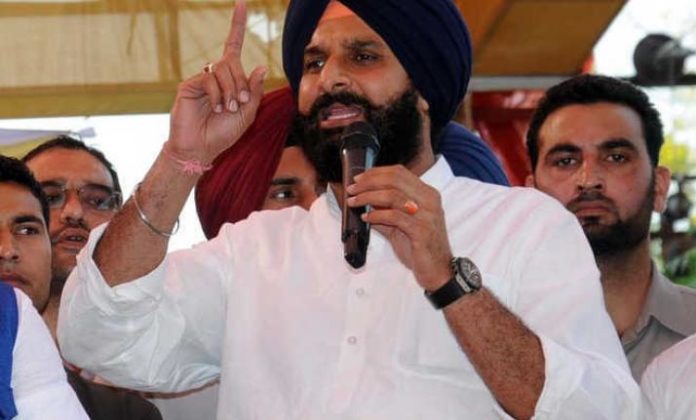 Fake promise of Jobs to Punjab Youth was made- Bikramjit singh Mijithia lashes out at Congress in Pol Khol rally
Bikram Singh Mijithia addressing 'Pol Khol rally' in Fazilka attacked Congress government saying they have not fulfilled any promises made at the time of elections instead have taken away from the poor the basic facilities.
He asked the people of Abohar, "tuhanu tan jobs mil gai hongiyan! Jo chup ne, shyd unha nu tan 2-2 v mil gayian hongiyan!"
He also called Navjot Singh Sidhu as Navjot Singh "Budhu". He said that he was calling Prakash Singh Badal, father. Then he used to call arun Jately, Father and later he used to call Captain Amarinder Singh "father".
'The congress government has failed miserably to fulfill its promises made at the time of elections. They have not only backed out from their promises but have also taken back what we had given to the poor.
Talking about the ideology and governance of SAD-BJP government, he said, Parkash Singh Badal held the hands of the farmer, the poor and the villagers. He made sure he visited villages and all the areas in Punjab to comfort the poor and provide them with facilities they were in need, in order to upgrade their lifestyle.'
'His ideology and ways of governance made him the leader of Punjab for a decade.'
-PTC News