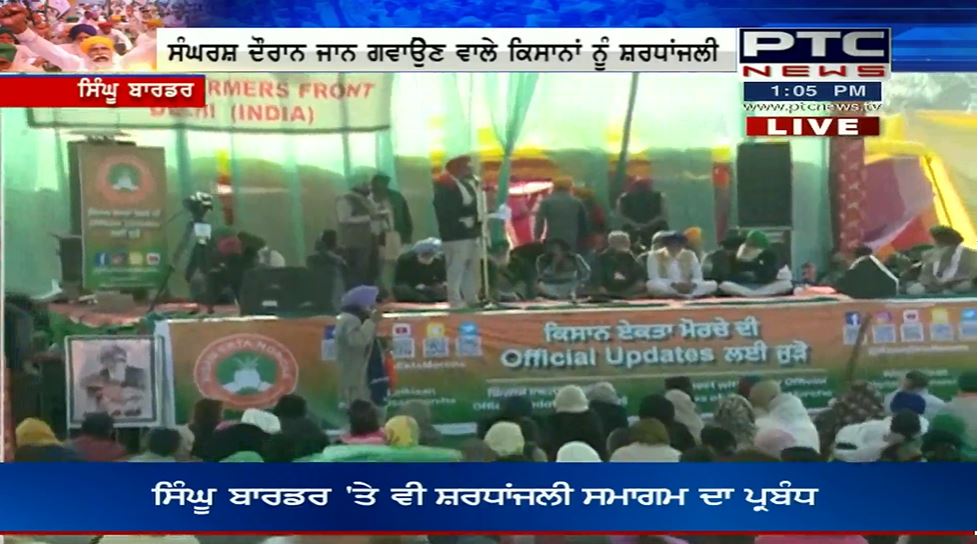 As the farmers protest against farm laws 2020 entered 25th day, the protesting farmers at the Delhi national highway against the new farm laws paid tribute to those who lost their lives during the agitation.


Also Read | Farmers Protest: Farmers at Ghazipur border use solar panels to charge phones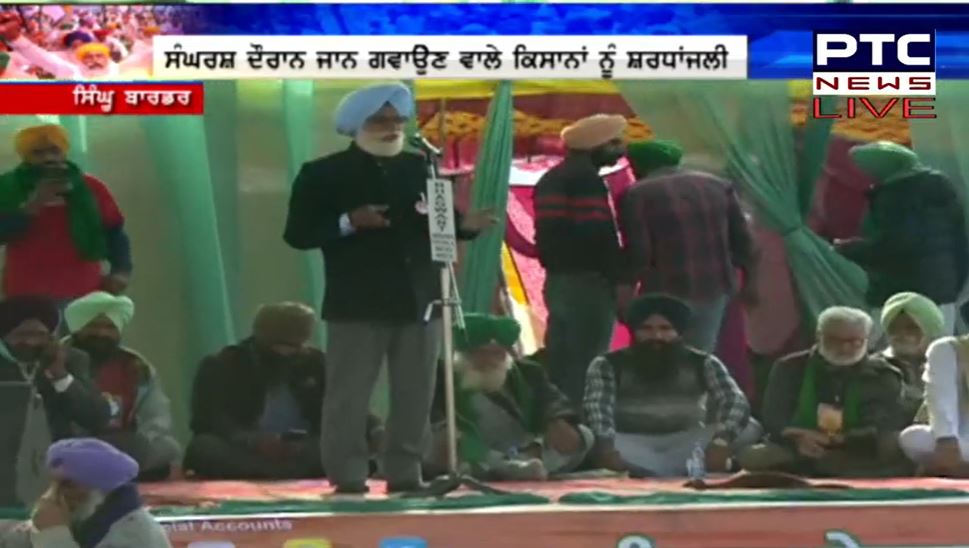 Farmers across the country observed 'Tribute Day' on Sunday to pay tributes to the farmers who lost their lives in the ongoing agitation against the newly enacted farm laws.
The farmers sitting on the borders of Delhi held Akhand Paath, expressing grief over the deaths of farmers protesting against the agricultural laws enforced by the Center.
To pay homage to the martyred farmers of the Morcha, farmers in different villages of Tarn Taran district conducted recitations of Sukhmani Sahib at Gurdwara Sahib and peace of mind of the lost lives and the prayers were offered and tributes were paid to the martyred farmers by observing two minutes of silence.
On this occasion, the farmers said that their struggle would continue till the repeal of the farm laws.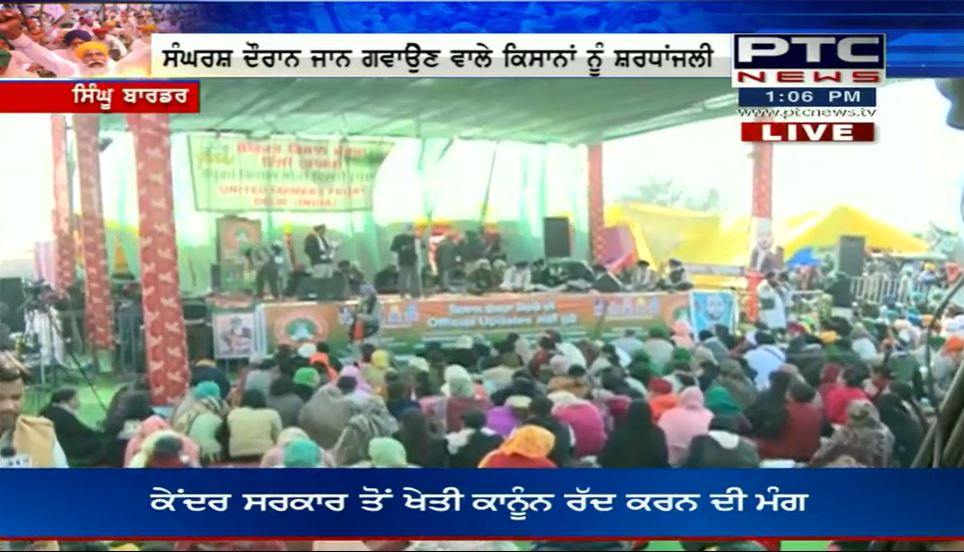 Tribute Day was observed in different parts of the state to pay homage to the farmers who lost their lives. Farmers' organizations protesting there said that they will decide their next step in two days.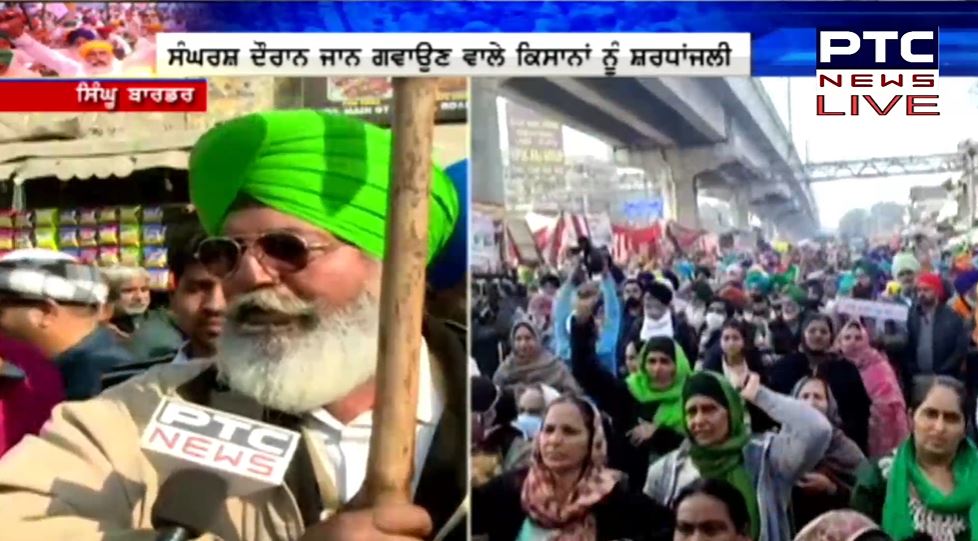 Farmers are stranded on Delhi's Singhu, Tikri and Ghazipur borders. The All India Kisan Sabha said that a lot of farmers who took part in the protests since November 27 have died due to accidents, illness and cold weather.
Farmer leader Shiv Kumar Kakka said that discussions are underway among the unions to work out a strategy. "Our meetings are for the next step. We hope that in the next two-three days it will be clear whether we should be part of the committee suggested by the court or not."
Another farmer leader Balbir Singh said that the farmers would not end their protest till their demands were met.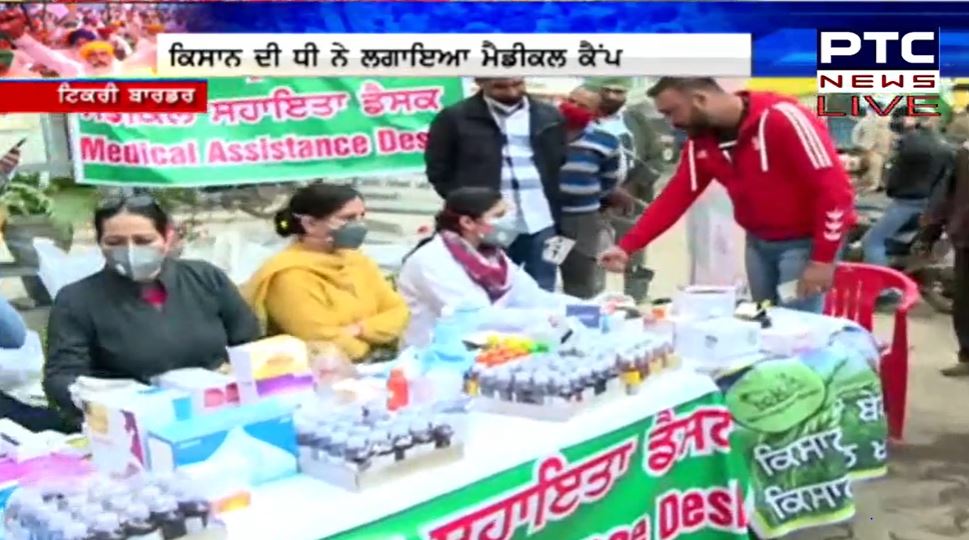 Kisan Andolan has reached the doorstep of the Supreme Court. The Supreme Court has asked for a committee to be constituted in the matter. At the same time, the court said that it was not stopping the farmers from protesting but the roads should not be blocked as the rights of other people should also be taken into consideration.
-PTC News