As India's historic farmers' protest on Thursday completed 9 months, Samyukta Kisan Morcha is going to begin 'All India Convention' at the Singhu Border in Delhi.

Farmers' protest has brought to the forefront of public debate in India the issues of farmers and their future squarely, Samyukta Kisan Morcha said, adding that "this people's movement has restored faith in citizen power in a democracy."
Also Read | Prices of dry fruit shoot up as imports from Afghanistan disrupted
The movement has also unified and activated opposition political parties in the country, to work together in support of farmers and other ordinary citizens. It also re-established citizens' basic right to peaceful protest in a democracy.
Also Read | Afghanistan-Taliban News: Repatriation flight from Kabul with 168 evacuees lands at Hindon IAF base
To mark the completion of 9 months of the world's largest and longest peaceful protest, Samyukta Kisan Morcha is organising its 'All India Convention' on August 26 and 27 at Singhu Border. Over 1500 delegates from 20 states of India will take part in this Convention while Balbir Singh Rajewal will inaugurate the Convention.

Meanwhile, Punjab sugarcane farmers obtained at least 375 crore rupees of additional price that is rightfully theirs (at an estimated production of around 750 lakh quintals), due to the peaceful struggle put up over the past five days.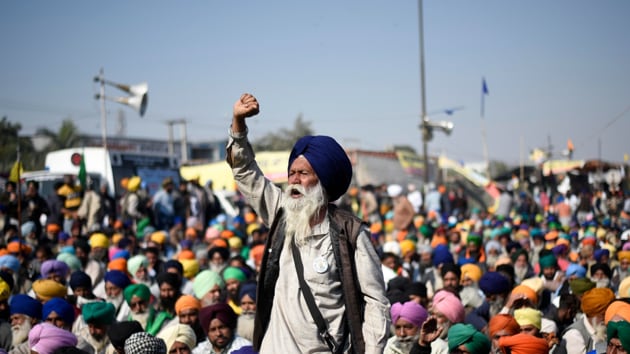 On Wednesday, the Morcha had clarified that its call for social boycott and black flag protest against BJP and its allied parties would continue.
More farmers are reaching different protest sites at SKM morchas. Farmers from different districts of Rajasthan came to Shahjahanpur as a large contingent on Tuesday.
-PTC News