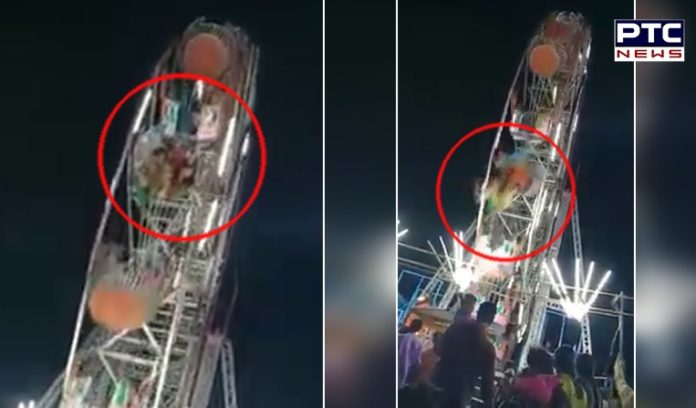 Two Sisters Die After Falling From Ferris Wheel In Ambala
Two sisters died after falling from a Ferris wheel in Ambala from a height of 45 feet when their seat overturned unexpectedly.
Anjli, 18, and Deepmala, 25 went to enjoy the Teej festival at Hathikhana Temple ground in Ambala Cantonment on Sunday evening with their family.  They both went on to ride the Ferris wheel and they both sat on a two-seater car. After 5-7 minutes, the handler of the machine increased the speed of the Ferris wheel and lost the control.  And later he was unable to control the speed following which Deepa and Anjali fell down from the wheel on the road and received serious injuries.
They were taken to civil hospital with serious head injuries and were declared brought dead by doctors there.
Police have arrested one person in connection with the death of two girls in Ambala who plunged to death from a Ferris wheel. A case has been registered and investigations are underway.
-PTC NEWS