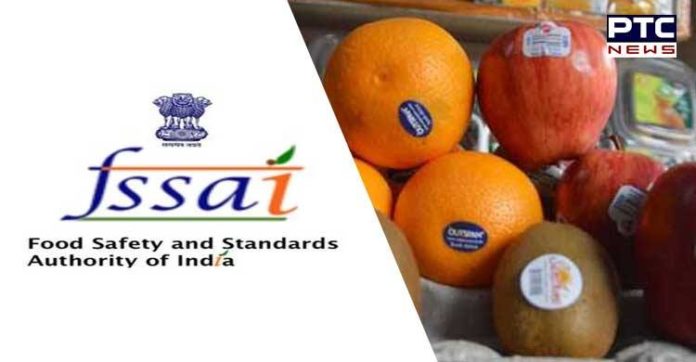 Food Safety Commissioner: Stickers not to be pasted on Apples, kiwis and bell peppers
The Food Safety Commissioner has issued a notice to all the Food Safety Teams in Punjab directing them to spread awareness to the fruits and vegetable sellers to not to sell sticker ed vegetables in the market.
Also Read: Indians stand by families of those killed in Mosul: PM Modi
The Food Safety Commissioner, KS Pannu, said that the stickers are provided to give information about price, grades, etc. But many times, vegetables and fruits sold in the markets have stickers directly applied on its skin. Apples, mangoes, oranges, pears and kiwi are some of the most common examples of the practice.
He further said, 'Good Quality', 'Number 1' or 'tested OK' are some of the common stickers that one see on fruits and vegetables. Toxic adhesives are used to apply these stickers on the fruits and vegetables that harm people. People do remove these stickers, but don't forget the residue left on the fruits and vegetables.
Also Read: Water crisis: No tankers for VIPs, MLA's, all construction stopped
Therefore, the Food Safety Teams have been instructed to check the sale of vegetables and fruits. Also, they are directed to make traders aware of the provisions according to the Food Safety and Standards Act, 2006. He told that "in case sticker is a must, it must provide relevant information like grade, price or barcode as in case of sales in supermarkets then stickers or labels should not be put directly on fruits and vegetables rather a functional barrier like a safe transparent thin film may be used and sticker should be pasted on them. The ink used on the stickers must be food grade quality and must not migrate into food."
-PTC NEWS