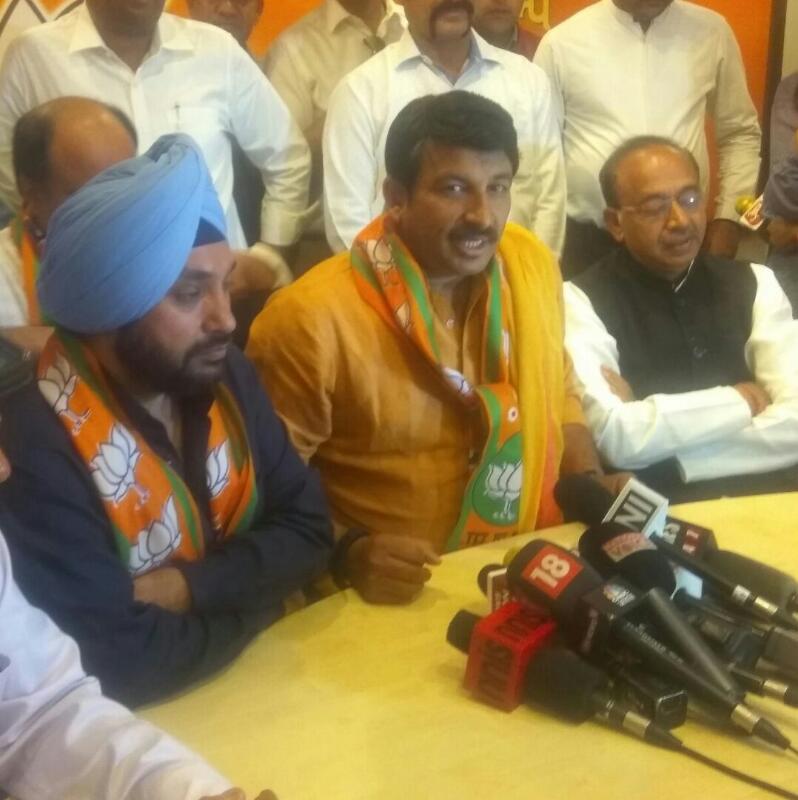 New Delhi: Former Delhi Congress president Arvinder Singh Lovely today joined the BJP and lashed out at the leadership of his former party, saying it has "died" under them.
Delhi Youth Congress president Amit Malik also joined the BJP along with Lovely after meeting party chief Amit Shah.
The switch by Lovely, who was a key minister in the Sheila Dikshit-led Delhi government, into the saffron fold comes less than a week ahead of the crucial MCD polls.
"The child has died. The party is finished," he told reporters, referring to the Congress.
He also referred to the allegations made by state Congress veteran A K Walia that tickets for MCD elections were being sold by party leaders.
"Nobody took note of his grievances. Several leaders in the Congress are feeling suffocated for the past two years," he said.
— PTI