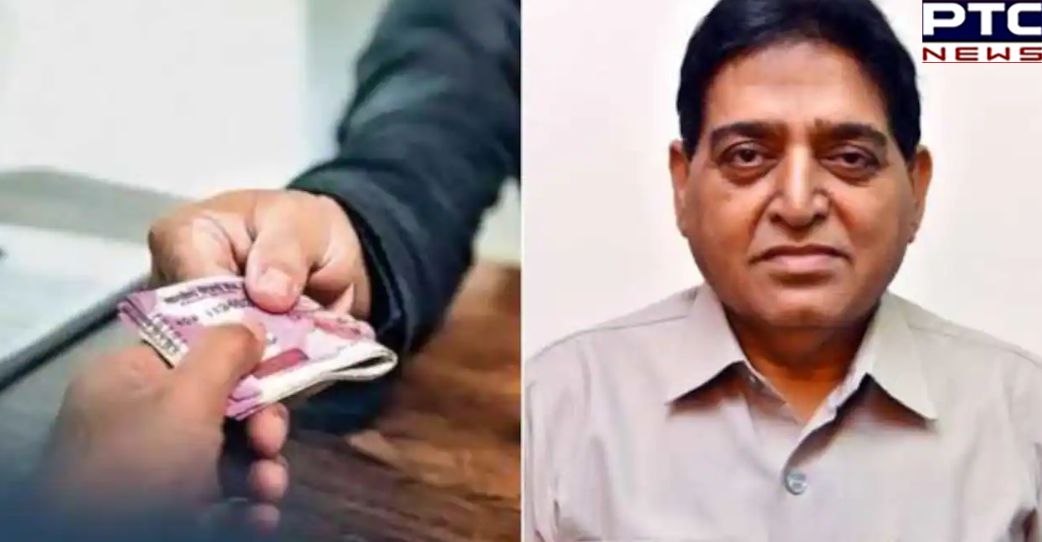 Chandigarh: A big revelation in the case of former minister Sunder Sham Arora, who was caught red-handed after giving a bribe of 50 lakhs to AIG has come forth. Vigilance official suspects that Arora did not leave Hoshiarpur with 50 lakh rupees. Arora, empty-handed with the PA and the gunman, came to Mohali, took cash from a builder and reached Cosmo Mall in his car to meet AIG Manmohan Sharma.

Vigilance has seized the vehicle of the builder and Sham Arora. During interrogation during the 3-day remand, Arora repeatedly said that AIG Manmohan Sharma had taken him into confidence. Vigilance will now conduct a forensic investigation of the phone conversation between AIG and Arora. The builder will also be called and questioned. It is being told that the builder of Mohali has major political connections.
Vigilance has identified 123 cameras, whose footage will be checked. Cameras are installed near Arora's home, AIG's home and the mall where the meeting took place. The memory of the note counting machine seized from Arora's house is being checked. How much money has been transacted will be ascertained.
Cameras are being checked from Hoshiarpur to Mohali, from Mohali to Zirakpur Mall. When Arora came to pay the money, Manmohan had recorded the entire conversation. Now it is in possession of vigilance. Questions are being raised in the political corridors about the action of AIG Manmohan Sharma, who came into the headlines by trapping the former minister. It is being told that when they already knew that Arora belonged to their district and could contact them to influence the investigation, why did they not tell the department?
-PTC News