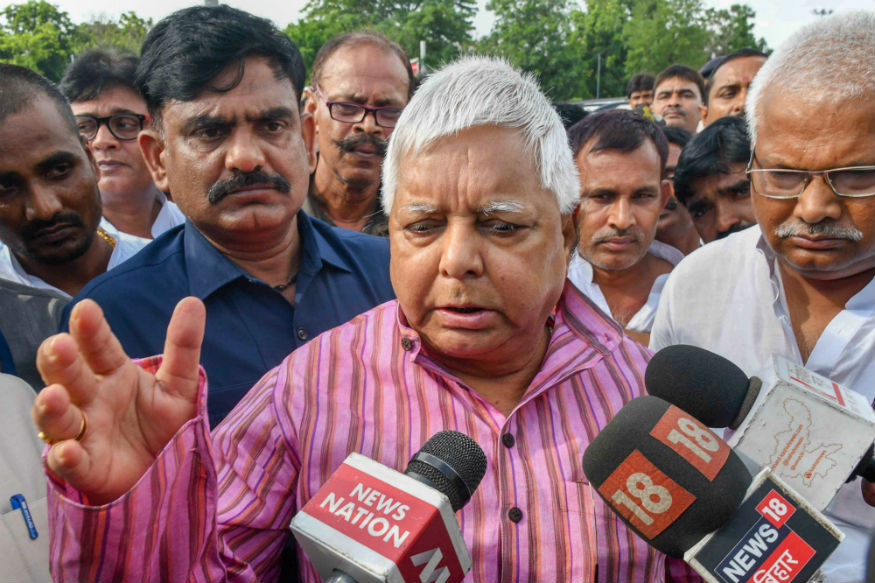 Rashtriya Janata Dal leader and fodder scam convict Lalu Prasad Yadav on Wednesday criticised Prime Minister Narendra Modi for fearing for his life.
He was speaking to the media at Patna airport before departing for Ranchi where he has to surrender before the CBI court on Thursday.
Condemning arrests of five activists after raids in seven cities, he said that the country "is headed for autocracy".
"Modi ji is feeling frightened that he would be attacked. Nobody knows who will be arrested when. They are making way for emergency," he said.
"I respect judiciary and on the direction of the court going to surrender myself tomorrow. There is a conspiracy going on against me and my family", the RJD chief added
"See the number of cases against us. They (opponents) want to encircle my family and keep us away from elections due next year. I am national president of my party and this is my constitutional right to speak up. I hope I will get a chance."
Lalu said he was not fully cured and was suffering from kidney related ailments and an infection. "I am carrying medicines with me. I think they will shift me to Ranchi Institute of Medical Sciences (RIMS) but it's up to the court. I will not insist. I will abide by the court," he said.
-PTC News