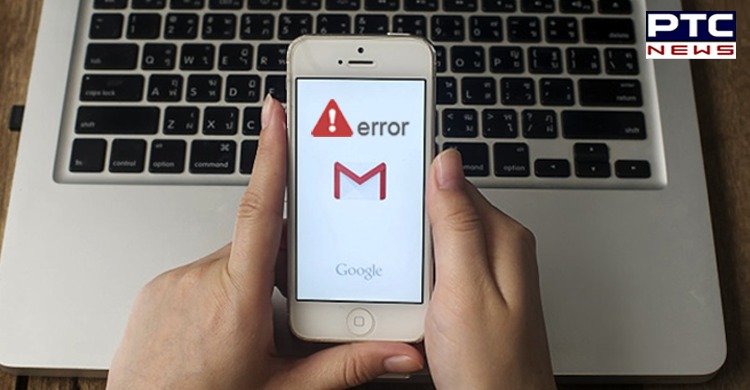 Gmail down! A large number of users have reported that they have been facing an error while using Google's email client, Gmail, for the past one hour. As per the report, the problem is being faced in Australia, Japan, India and other parts of the world.

Likewise, a report stated that Google Drive too was unable to share, upload and download the files. Meanwhile, Google said in a statement that "We are continuing to investigate this issue. We will provide an update detailing when we expect to resolve the problem." "We're investigating reports of an issue with Gmail. We will provide more information shortly," it added.

Reportedly, it is for the second time that widespread issues have been reported. Earlier in July, the users were not able to log into their Gmail accounts. Takinmg an immediate action, the Gmail fixed it but no explanation was issued as to why the problem occoured.
Also Read | Coronavirus: India reports highest single-day spike of nearly 70,000 cases
Meanwhile, the Twitterati took no time and started pouring memes on social media. A user wrote: "Never thought Gmail could have server down or technical problems. Is anyone else facing issues while uploading attachments through your G Suite or personal gmail?" 
Here are memes pouring in on Twitter: 
https://twitter.com/meme_istan11/status/1296335290953371649?s=20
https://twitter.com/waytohunt1/status/1296326355450126339?s=20
https://twitter.com/Rahulismm/status/1296338437402845184?s=20
https://twitter.com/SonaliTewari4/status/1296338275460734976?s=20
https://twitter.com/Kartikmishra_14/status/1296337794806116352?s=20
https://twitter.com/RahulrAwat7454/status/1296337503562031105?s=20
-PTC News