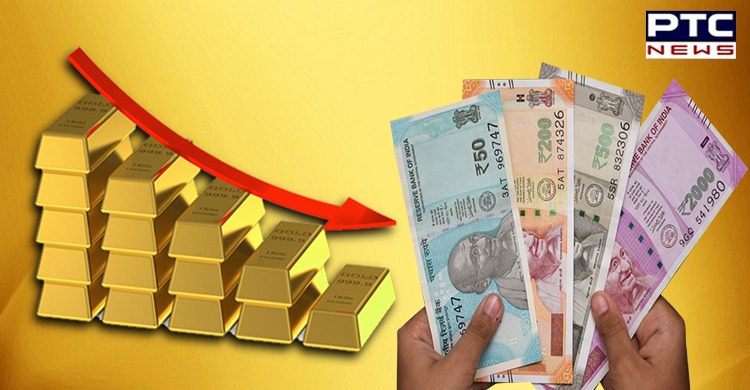 Gold and silver price today: The Gold and silver prices were mixed in the Indian markets on Tuesday.

According to the Multi Commodity Exchange (MCX), the gold futures has fallen by 0.1 percent to Rs 48,846 per 10 gram while silver price edged up by 0.5 percent to Rs 65,760 per kg.
Also Read | Two persons died in India after taking COVID-19 vaccine; details inside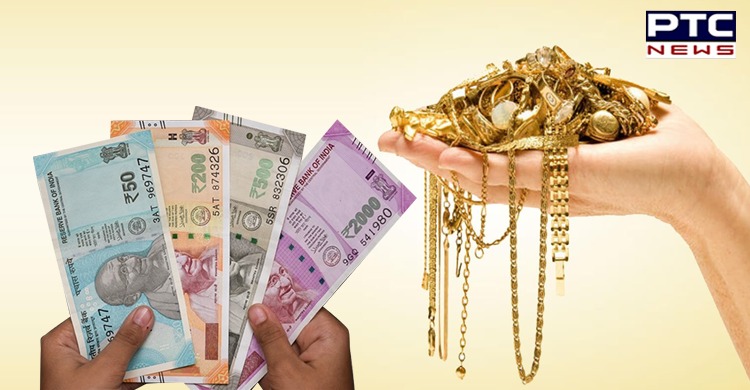 As of the previous session, the gold had finished 0.36 per cent higher, after hitting the lowest in over a month, while silver prices gained 1 percent.

As per the report, the gold prices on Tuesday in global markets were higher. The Spot gold has increased by 0.1 percent to $1,838.51 per ounce following a dip in prices to over a one-month low in the previous session.
Also Read | Surat road accident: 15 labourers killed, 6 injured in Gujarat
Gold prices today: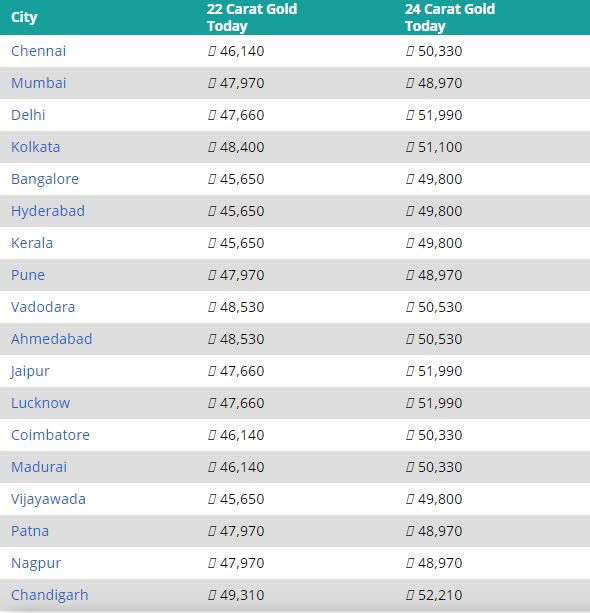 Among the other metals, silver has fallen by 1.1 percent to $25.05 an ounce, platinum increased by 1.3 percent to $1,092.65, while palladium shed by 0.3 percent to $2,364.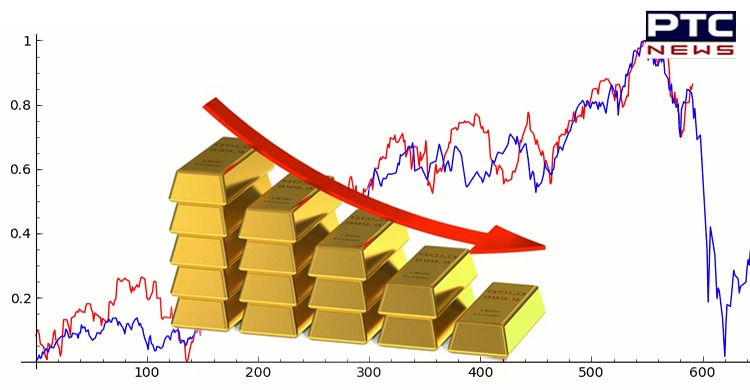 After a massive hike in 2020, the gold rates have dipped by more than 3 percent this year in global markets owing to the expectations that coronavirus vaccines and stimulus packages will aid the economic recovery.
In August, the gold price had hit a record high of Rs 56,200 in the Indian markets.
-PTC News