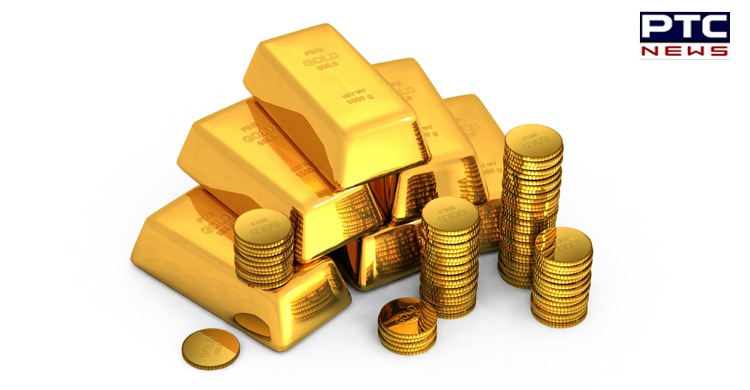 Gold prices in India declined on Tuesday today for the second consecutive day while silver also slumped following the recent hike.

According to the Multi Commodity Exchange, the gold futures in India fallen by 0.6 percent to Rs 48,438 per 10 gram while the silver fell sharply by 2.2 percent to Rs 72,009 per kg.
Also Read | Farmers protest: Farmers announce Chakka Jam across India on February 6
In the previous session, Gold prices had fallen by 1.2 percent or Rs 627 per 10 gram while silver prices in India had increased by 6 percent or Rs 4238 per kg.

It may be recalled that the Central government, in Budget 2021, slashed import duties on gold and silver.
Also Read | From concrete barricading to metallic spikes, here's Delhi Police's attempt to disrupt agitation
Since the government has imposed a 2.5 percent cess on the imports, the gold imports would effectively attract a 10.75 percent tax against 12.5 percent earlier. Reportedly, the import duty on the gold dore and silver dore, non-refined mined gold or silver has been reduced by the government as well.
Gold prices in India:
As per the report, the jewelry industry has welcomed the move stating that it may boost retail demand and curtail smuggling in the world's second-biggest bullion consumer.
In global markets, the silver fell more than 2 percent on Tuesday as investors booked profits following an 11 percent rally in the previous session. Meanwhile, the Spot silver was down by 1.7 percent to $28.48 an ounce.
-PTC News