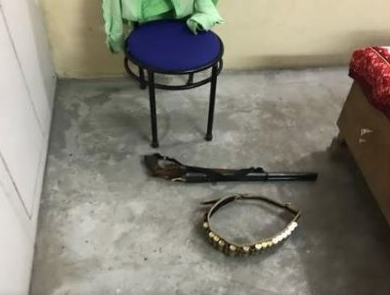 Guard shot girl at Adarsh College of Nursing on Samana-Patiala road
Security guard posted at the main gates of the Adarsh College of Nursing on the Samana-Patiala road, entered the girl's hostel late Friday night and opened fire at one of the residents.
As per information, the guard admired the girl he shot at the College.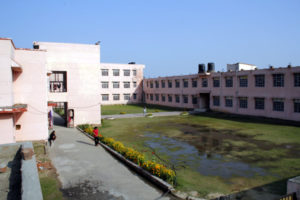 The girl resident is a second-year student in the B.Sc. nursing course at the college. She was taken to PGI Chandigarh as she sustained grievous injury near her eye.
The guard who was overpowered by other girl residents of the hostel to prevent him from again firing at the girl, sustained firearm injury in leg during the scuffle and was taken to a nearby hospital.
The accused Balbir along with another guard were on night duty. They went to a nearby fuel station to get diesel for the generator. Balbir took his double barrel licensee gun along with a belt full of live cartridges and entered the room of the girl and fired at her.
The girl residents of the hostel said that after hearing the shots, they rushed to the girl's room where they saw Balbir emptying his double barrel gun and trying to reload the same to fire more shots.
But the girl residents overpowered him. The girls said that Balbir Singh desperately tried to free himself so that he could fire again at the girl and in the process he fired at his leg.
The students said they were shocked at the incident and demanded more security at the college.
-PTC News