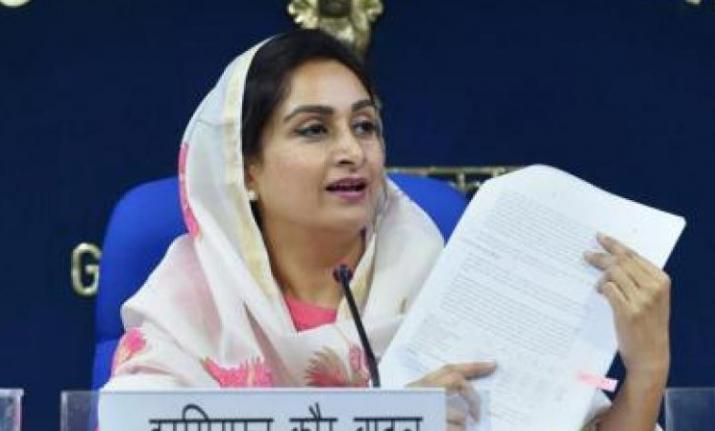 Harsimrat Badal urges Swaraj to intervene in racial attacks on Sikhs in the USA
Three Sikhs have been victims of hate crime in the USA since the last three weeks, Union Minister Harsimrat Kaur Badal said here on Friday in a tweet. She appealed to Sushma Swaraj to intervene in the matter.
'These hate crimes in US are reaching an alarming level now. Third Sikh to be attacked in 3 weeks. Appeal to EAM @SushmaSwaraj ji to personally intervene and take up this matter with the authorities there. My heartfelt condolences for the family.'
A Sikh man has been stabbed to death at his store in the US state of New Jersey, the third incident targeting the minority Sikh community in the country in three weeks.
Terlok Singh was discovered dead by his cousin yesterday in his store with an apparent stab wound in the chest.
The motive behind the killing was not immediately known.
Singh, described as a very kind person, is survived by his wife and children who live in India. He owned the store to support his family.His family closed the store as a deeply-saddened community watched in horror.
-PTC News