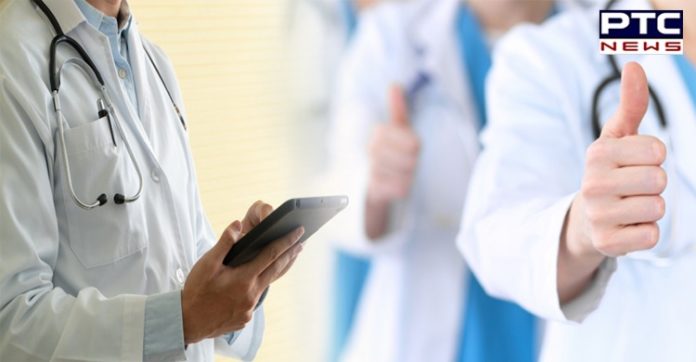 Punjab Health and Wellness Centre: Waking up with an unendurable headache has become the "new normal" for Surinder Singh, a 50-year-old resident from Bhallri, in Punjab's Roopnagar. However, ignoring it, as usual, doesn't seem an option anymore. Apart from a pandemic outside, Surinder is undergoing an another-level struggle inside. Suddenly, he finds himself on the ground with fading noises of his family members, shouting his name to get him back to senses.

"It was dreadful. It had been a few weeks since insomnia, dizziness, and headache became a part of life. I tried on some home remedies, medicines and everything that anybody suggested but nothing seemed working for me. And on one Monday morning, I just could not keep myself going," says Surinder, as his voice trembles on the other side of the phone.
Visiting the nearby hospital didn't seem an option for Surinder, following the Coronavirus pandemic, however, the Health and Wellness Centre in Bhallri became his life saviour. "After I lost my consciousness, my family rushed me to nearby HWC. At the HWC, the Community Health Officer (CHO) immediately took cognisance of my condition and introduced me to Dr Kamal through teleconsultation," says Singh, as he tries to remember the details of the scariest day of his life.
Also Read | "Government alert, no need to panic": Harsh Vardhan on mutant coronavirus in UK
After the consultation, Surinder came out to be hypertensive and was immediately prescribed medicines by the doctor. The medicines helped in immediate relief, and he has been strictly asked to continue them for the rest of his life. "The HWC saved my life. I didn't have to visit the hospital or meet the doctor in person for once throughout the treatment. It was something unbelievable," says Surinder in his humbling voice.

In March 2020, the Ministry of Health and Family Welfare (MoHFW) and NITI Aayog released Telemedicine Practice Guidelines to ensure that health services continue to reach the vulnerable population amid the ongoing pandemic. Besides social distancing norms and PLWNCDs being high risk, the effective coupling of guidelines with the teleconsultation services – e-Sanjeevani and e-Sanjeevani OPD – has helped in boosting the Indian health system. It has not only improved the delivery of healthcare services but also replaced its contemporary methods. The patients can have valid information about a diagnosis, treatment, and prevention using information and communication technologies.
Also Read | No waiting list from 2024? Here's what Indian Railways has to say
Among other states, Punjab was the first to operationalise 300 telemedicine spokes placed outside the Health and Wellness Centre located within villages in the month of April 2020. A telemedicine hub with medical experts was also located centrally and was operational through the Sanjeevani platform. It did not take many times for the number of consultations to exceed 100 calls a day. It has been reported that primarily people with cardiac diseases and Diabetes mellitus were taking the consultations. As of August 2020, Punjab recorded 28.1 lakh footfalls in the HWCs while 6.8 lakh people screened for hypertension, diabetes, and cancer.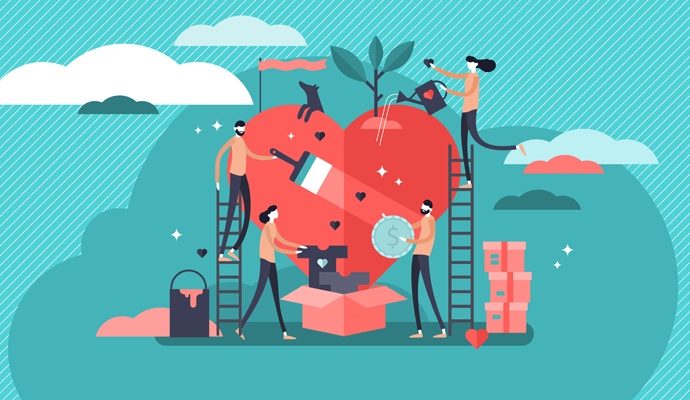 Having health care facilities at the doorstep is no longer a dream but a reality and the Punjab government is making sure that no individual suffers during the hard times. There is no denying to the fact that this was not possible if the HWC team including Community Health Officer (CHO) along with Multi-Purpose Workers (male and female) & ASHAs were not sacrificing their day and night to help people. The article carries some brief interviews with the HWC team operational in different areas of Punjab to understand their struggle and work better.
Rachna, CHO, Saneta, distt. Mohali
During the lockdown, the OPD timings were extended to 8-5 pm. Before the pandemic, we used to stay at the HWCs till 2 pm. Sharing her experience of consulting people in the lockdown, Rachna said that she once came across a patient, who had a severe headache. After screening, his CVAC scoring revealed that he was hypertensive but was not aware of the same. After his diagnosis, he was treated through teleconsultation.
Paramjeet Kaur, 55, Patient, Saneta, Mohali
HWCs were very helpful during the lockdown. I got to know that I had high blood pressure after an ASHA worker reviewed my CBAC scoring, and suggested to prioritise my visit to the HWC nearby. After visiting the HWC in Mohali, I was introduced to a specialist through teleconsultation, who patiently listened to my symptoms and advised me to start proper medication immediately. I, no longer, had to go outside the village for better treatment.
Gurveer Kaur, CHO, Aklia, distt. Mansa
The Aklia HWC was operational on Sundays as well. Over 340 consultations have taken place in the facility so far. I remember consulting a patient with a skin disorder, who was treated through teleconsultation after sending his pictures to a skin specialist.
She added that people themselves request teleconsultation as they have started finding it more trustworthy and effective.
Butta Singh, Aklia, distt. Mansa
The HWC in Mansa came as a blessing for me. My mother was treated for blood pressure and diabetes, while my father was treated for diabetes. We were joined to a doctor through a laptop, and it was something revolutionary for us. Earlier, I used to take leaves for taking my parents to the hospital, however, HWCs have made it a lot easier for me.
Manpreet Kaur, CHO, Bhallri, distt. Roopnagar
Most of the people who visit the HWC initially doubt the working of the facility as people in rural areas are mostly unaware of the growing technology. However, after their consultation, they start understanding the process of teleconsultation better. Most of the patients have even agreed to the fact that teleconsultation is way better than the conventional way of visiting a doctor at his office.
Dr AMAN BOPARAI, MEDICAL OFFICER: I could not thank the CHOs and ASHA enough who have been working in frontline ever since the pandemic hit the country. The CHOs are well-trained and well-coordinated, which makes our job easier. The CHOs introduce the patients through video conferencing and make sure that the patients don't feel uncomfortable with us. Another remarkable fact about the CHOs is the fact they pay a special home visit to handicapped patients.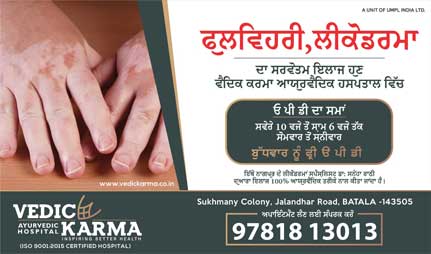 We have observed that people are shifting from private health care facilities to HWCs. The people in rural areas have reduced visiting quack-certified hospitals as well.
-PTC News