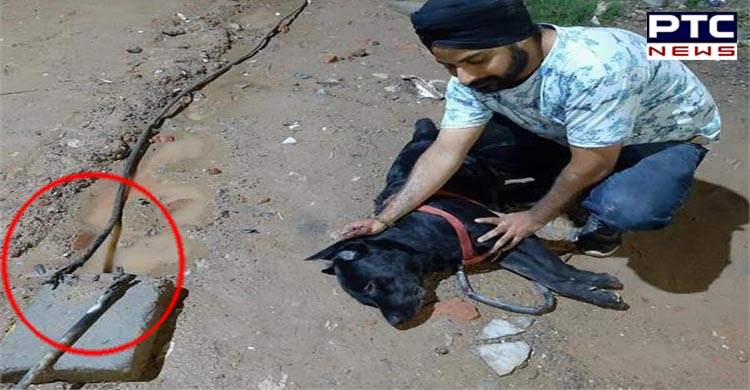 Dogs are always more loyal than a human being. One such incident took place in Derabassi, Punjab where a Dog saved his owner's life by sacrificing himself. The owner's name is Jaspreet Bedi, who was a resident of SBP Housing project. Jaspreet Bedi put his feet on the bare wire and was electrocuted. Afterward, the dog (Labrador) pushed Jaspreet and got electrocuted himself. The dog died on the spot, while, Jaspreet hugged him tight and cried for a long time. After watching the whole incident the people present on the spot were crying too.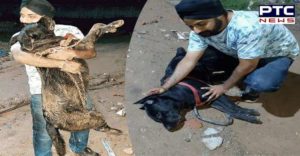 Jaspreet told that he and his family including the pet dog shifted to the flats of SBP Housing project, a year ago. He told that he was on a walk with his dog like always, but there was the water on the streets. Jaspreet said that the dog got a current, to which Jaspreet was trying to save him, but the dog bite him and pushed him, but couldn't save himself. Also, Jaspreet said that the bare wires are here but no one gives damn to it. The dog was one-year-old.
Also Read: Flying Sikh with his flying jump kicked a racist intruder outta his store
After the whole incident, the residents of SBP housing project were raged on fire and blamed the SBP for the negligence. Meanwhile, the SBP Housing project head Aman Singla said the incident took place due to the negligence of the contractor and the strict action will be taken against him.
-PTC News