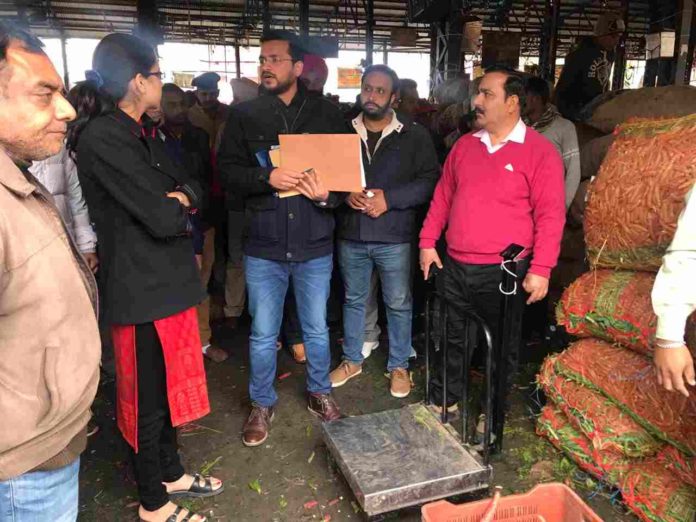 IAS, Sub Divisional Magistrate (Central)-cum-Administrator carries out a drive at Sector 26 Sabzi Mandi
Under the leadership of Ms. Nazuk Kumar, IAS, Sub Divisional Magistrate (Central)-cum-Administrator, Market Committee U.T., Chandigarh, a drive was carried out today morning at Sabzi Mandi, Sector-26 Chandigarh to check the weight & measures being used by the vendors. This was done in coordination with Weights & Measures Department, Enforcement Estate Office and local police. 21 challans were issued to vendors who were using weights without certification or using faulty weights. Faulty weights were seized at the spot.
Also Read: Punjab CM Awards SDMs, DSPs Of Four Districts For Outstanding Work In Drug Eradication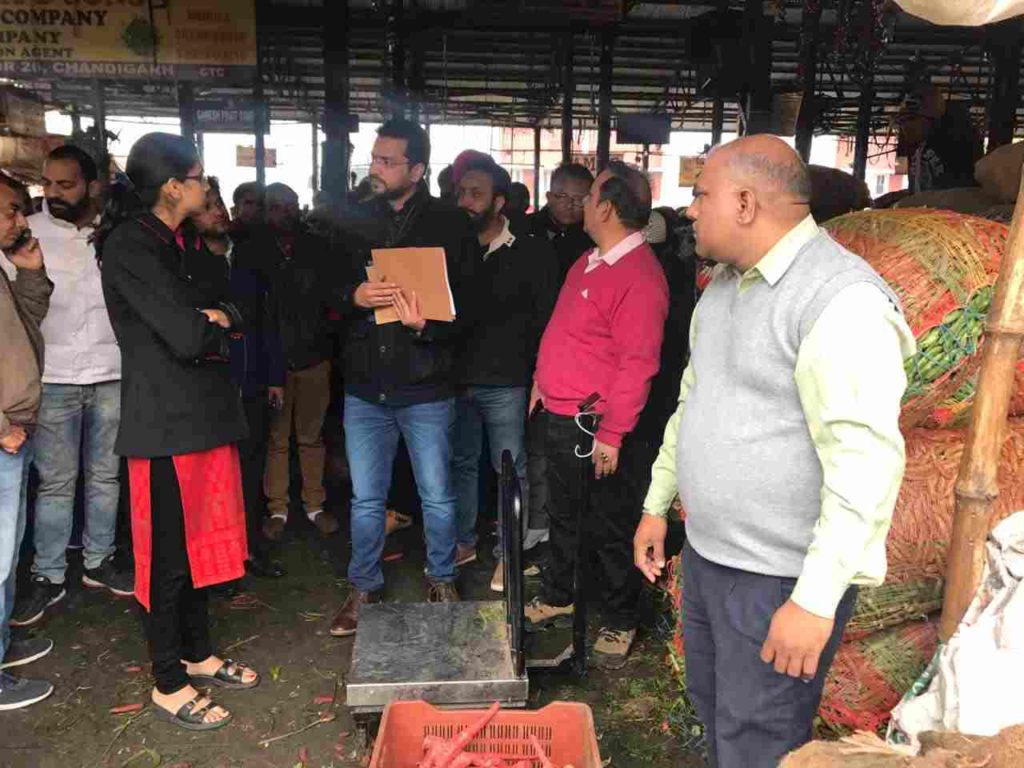 Order has been issued to all Licensees directing them to obtain certificates for the Weighing Machines being used by them and to submit a copy of the same at the Administrator, Market Committee Office, within a week. A team of licensed weight repairers will be made available at the Mandi to facilitate small vendors to get their weights checked, repaired & verified. Standard Weight Machine has been kept at the Mandi. Any customer can check if they have been given right quantity of goods and in case of grievance they can complain at the office of the Market Committee, Chandigarh. Strict action shall be taken against vendors defaulting on weights.
Also Read: Wholesale prices of onions as low as 50 paise per kg in MP
In addition to this, anti encroachment drive was also carried to clear the roads to allow free movement of trucks that bring fruits and vegetables into the Mandi. It has also been decided that these kind of drives will also be carried out in future.
-PTC NEWS