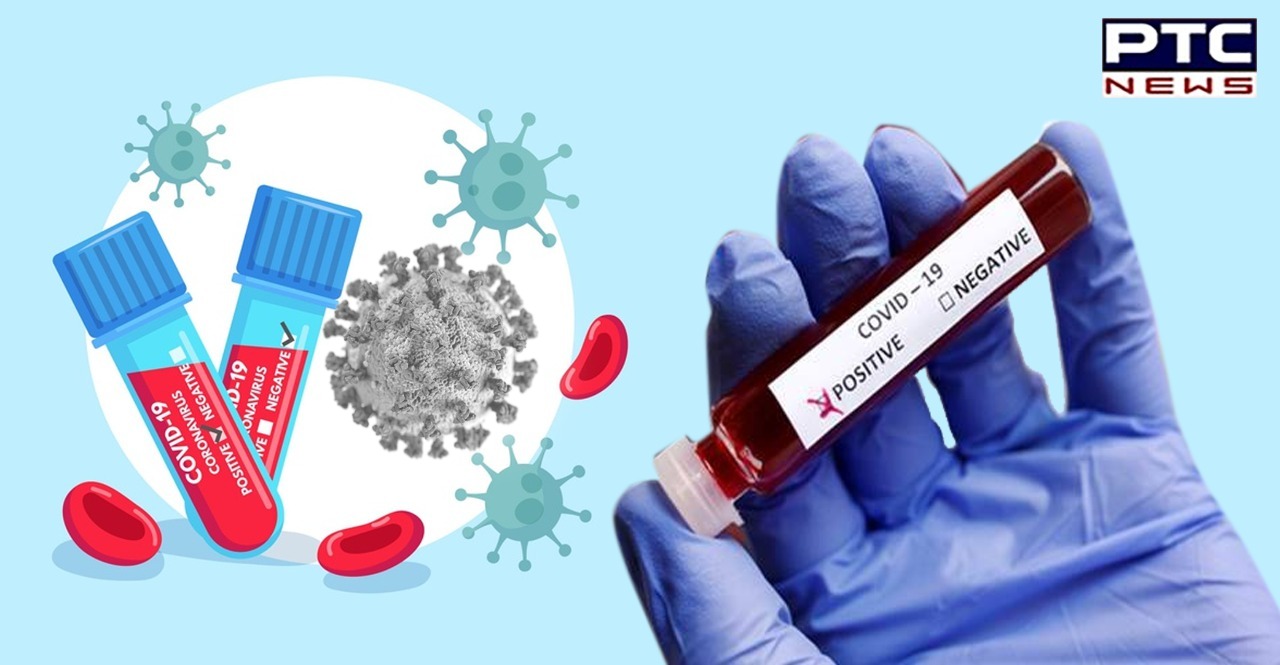 Amid the second wave of coronavirus in India, the Indian Council of Medical Research (ICMR) issued an advisory regarding the COVID-19 testing in the country.

In its advisory for COVID-19 testing during the second wave of coronavirus in India, the government said that the "RT-PCR test must not be repeated in any individual who has tested positive once either by RAT or RT-PCR."
Also Read | Coronavirus in India: PM Narendra Modi a 'super-spreader' of COVID-19, says IMA Vice President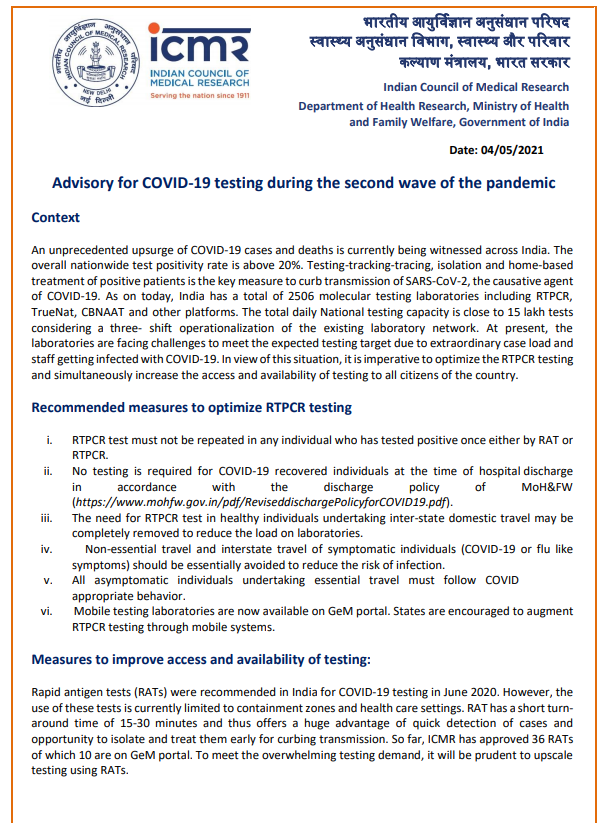 It added that no testing was required for recovered individuals at the time of hospital discharge. Laboratories have been facing challenges to meet the expected testing target, it stated.
Also Read | COVID-19: Punjab govt amends COVID-19 restrictions; liquor vends to remain open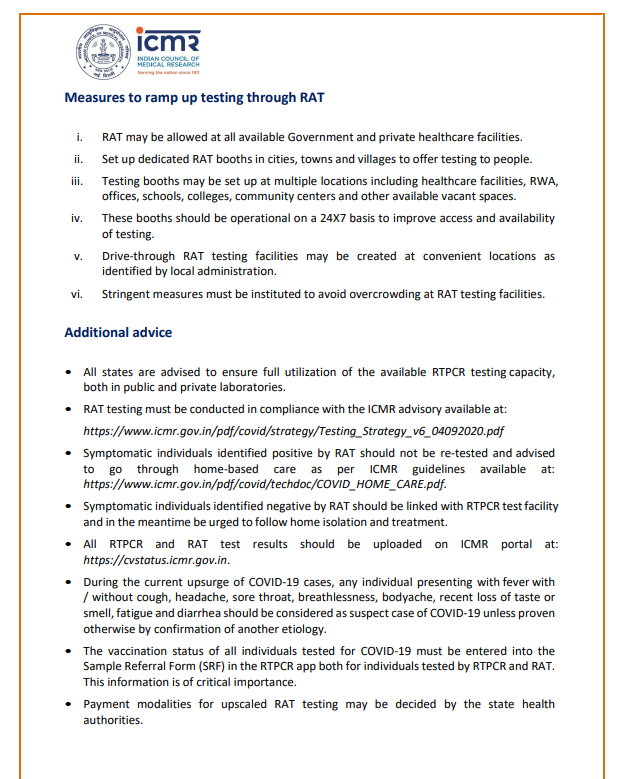 The ICMR said in a statement that "The need of RTPCR test in healthy individuals undertaking inter-state domestic travel may be completely removed to reduce the load on laboratories. All asymptomatic individuals understanding essential travel must follow COVID appropriate behavior."
Meanwhile, all states have been advised to ensure full utilization of the available RTPCR testing capacity, both in public and private laboratories.
It comes at a time when India is badly hit by the second wave of coronavirus in India which has affected the health infrastructure of the country.
Click here to follow PTC News on Twitter
-PTC News