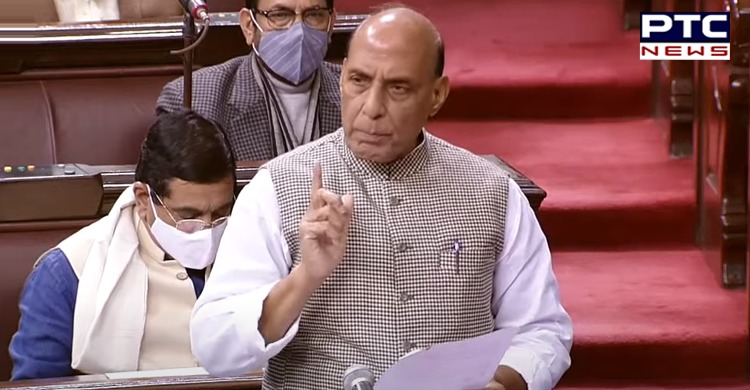 India China Agreement: Union Defence Minister Rajnath Singh on Thursday made a statement on the 'present situation in Eastern Ladakh' in Rajya Sabha.

He said that "We are committed to maintaining a peaceful situation at the Line of Control (LoC). India has always emphasised on maintaining bilateral ties."
Also Read | Farmers announce further strategy to intensify protest including Rail Roko Agitation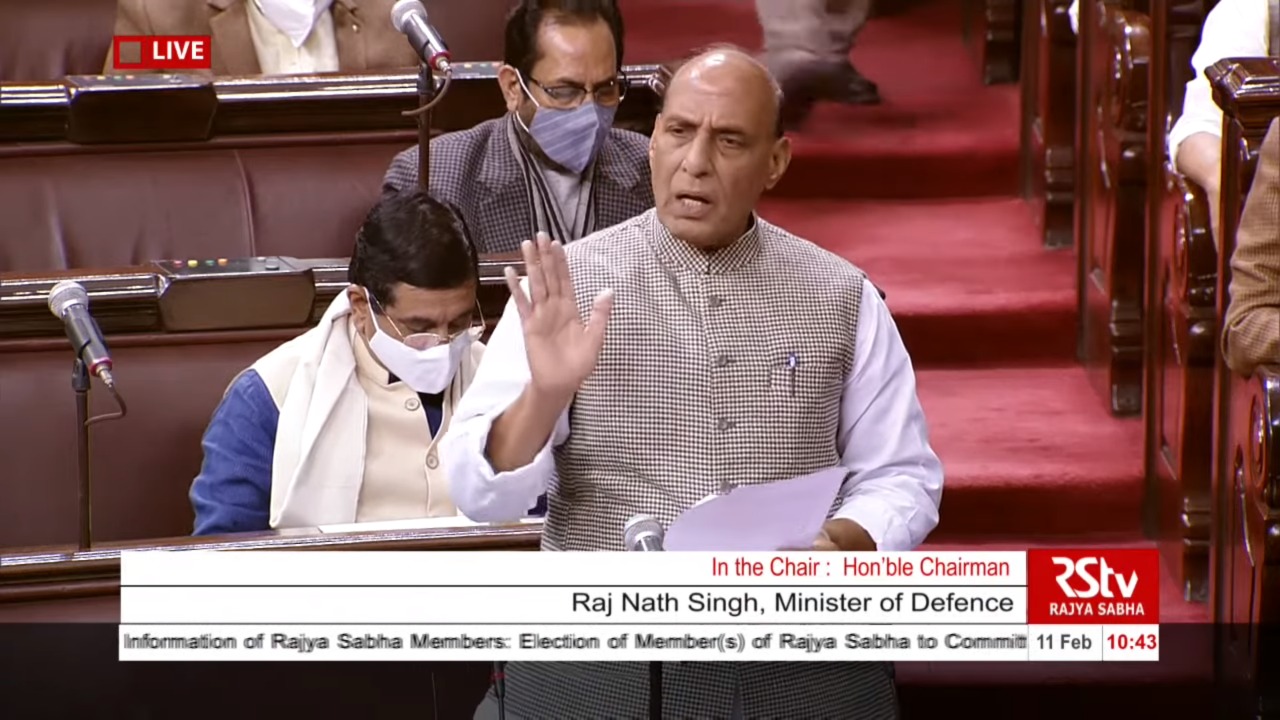 Adding, Rajnath Singh said that the talks with China have led to an agreement on disengagement on the north and south banks of Pangong Lake. After this agreement, India-China will remove forward deployments in a phased, coordinated manner.

Several fraction areas are built near LAC in Eastern Ladakh, he said, adding that China has collected heavy force and arms and ammunition near LAC and in the nearby area on their side. "Our forces have also adequate and effectively done counter deployment," Singh added.
https://youtu.be/bopD2NFDZWE
Also Read | Farmers' Protest: UN Human Rights call on authorities, protesters to exercise maximum restraint
No matter which party you belong to, the country stands united when it comes to national security," he stated.
It has also been agreed to convene the next meeting of the Senior Commanders within 48 hours after the complete disengagement in the Pangong Lake area so as to address and resolve all other remaining, said Rajnath Singh in Rajya Sabha.
These are mutual and reciprocal steps and any structures that had been built by both sides since April 2020 in both North and South Bank area will be removed and the landforms will be restored, he said giving a statement on 'present situation in Eastern Ladakh'.
China will keep its troops to the east of the Finger 8 at the north bank of Pangong Lake, he said, adding that India will keep its troops at its permanent base near Finger 3.
He further said that "First, both parties must agree on LAC and respect it. Secondly, there shouldn't be an attempt to change the status unilaterally, by any party. Thirdly, all the compromises should be completely agreed upon by both parties."
-PTC News