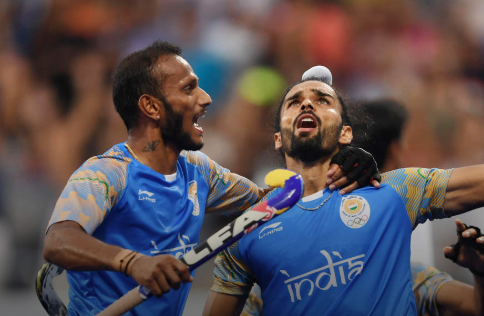 Indian Men's Hockey team beat Pakistan by 2-1 to win the bronze medal at the Asian Games 2018 here on Saturday. Akashdeep Singh and Harmanpreet Singh scored India's two goals.
This is India's third bronze medal at Asian Games. For Pakistan this is only the fourth time they have had to settle for a silver medal.
India's latest medal tally: Gold — 15, Silver — 23, Bronze — 29
The hooter goes and India make sure they don't return home without a medal as they finish with bronze. Pakistan fought hard but couldn't overcome the stubborn Indian defence.